Best Auto Insurance for Louisiana
The three best auto insurance companies in Louisiana are Progressive, Allstate, and Geico because of their high ratings with J.D. Powers. Louisiana's rates can make carrying a legal minimum policy tempting, but with a little effort, you can get better coverage and still pay a competitive rate.
Are you looking for free insurance quotes?
Secured with SHA-256 Encryption
UPDATED: Jan 29, 2022
It's all about you. We want to help you make the right coverage choices.
Advertiser Disclosure: We strive to help you make confident insurance decisions. Comparison shopping should be easy. We are not affiliated with any one insurance provider and cannot guarantee quotes from any single provider.
Our insurance industry partnerships don't influence our content. Our opinions are our own. To compare quotes from many different insurance companies please enter your ZIP code on this page to use the free quote tool. The more quotes you compare, the more chances to save.
Editorial Guidelines: We are a free online resource for anyone interested in learning more about insurance. Our goal is to be an objective, third-party resource for everything insurance related. We update our site regularly, and all content is reviewed by insurance experts.

Louisiana drivers have the unenviable position of living in the second most expensive state in the nation for auto insurance as of 2017, with an average rate that is more than $600 higher than the national average and more than $1,000 higher than the least expensive state. Auto insurance rates for Louisiana have been among the highest for many years. That means shopping around for the best deal on car insurance is a must for Louisiana drivers, and so is knowing how to find that deal.
The Basics of Auto Insurance in Louisiana
Louisiana car insurance laws require that all drivers must carry a policy that meets minimum levels of coverage. The coverage limits are $15,000 per person and $30,000 per incident for bodily injury, and $25,000 for property damage.
Those numbers put Louisiana on the lower side for injury limits, but on the higher side for property damage when compared to other states.
Louisiana law does not require drivers to carry any other coverage, although those with a loan or lease on the vehicle will have to meet the lender's requirements as well. That usually means adding comprehensive coverage and collision coverage to protect the lender's investment in the vehicle and make sure it will be repaired if the driver is found to be at fault in an accident.
Some lease agreements may have other requirements as well, including higher liability limits, and in some cases, loan and lease agreements may also place caps on the deductibles you choose. It is important to know what those requirements will be before you sign on the dotted line because they can greatly impact your rates.

Are you looking for free insurance quotes?
Your one-stop online insurance guide. Get free quotes now!
Secured with SHA-256 Encryption
Are you looking for free insurance quotes?
Your one-stop online insurance guide. Get free quotes now!
Secured with SHA-256 Encryption
Specifics of Louisiana Auto Insurance
Rates are high in Louisiana in part because of a large number of lawsuits, which are allowed under the state's tort system for insurance. That means that drivers can be sued for injuries, death, pain and suffering, and other damages when they are found at fault in an accident.
One of the results of the high rates is that the state has a higher-than-average number of uninsured drivers – causing more lawsuits – and also has a large percentage of drivers carrying only the legal minimum. All of this creates a self-perpetuating problem for car insurance rates in the state.
There are no Louisiana-specific details in regards to how car insurance operates, but it is important to note that the propensity of residents to sue after an accident is a good argument for carrying more coverage.
Our Process
With car insurance rates so high in the state of Louisiana, finding companies that would offer a good rate for good coverage was the biggest challenge of our research. We looked for cheap car insurance companies that offer competitive rates not only on the bare bones legal minimum, but where you can increase your coverage without the rate taking a huge jump.
Rates are obviously important to Louisiana drivers, from New Orleans to Baton Rouge, but equally important to our methodology is finding companies that give you value for your money. That means that we chose companies with a solid reputation for taking good care of customers. Regardless of how inexpensive an insurance policy is, it is not worth it if the company will not pay claims, and in states where rates are high cut-rate insurance companies have a tendency to pop up and do little more than take your money. All of the companies on our list have a good reputation for customer service and claims handling, which makes them a good value.
Our third criterion for making the top picks list was that the company had to offer coverage to everyone in the state, meaning they cover all areas and write policies for the general public. As always, USAA comes up as one of the best values in car insurance for military members and their families, and we do recommend checking them out if you meet their eligibility requirements. Other insurance companies include the Louisiana Farm Bureau and the Southern Farm Bureau. That said, our top picks have no such requirements, which means anyone in Louisiana can get coverage options.
Our Top Picks
These three companies offer the best combination of service and rates to Louisiana drivers.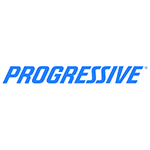 Regardless of your driving history, Progressive consistently comes in with competitive rates, which makes them a top pick in Louisiana. They are one of the most affordable options for insurance in the state, whether it is the legal minimum or a full coverage policy with higher limits.
Progressive also has a good reputation for taking care of their customers, and recently slipped into the number three spot nationwide for car insurance market share. That means the company is doing great, and it comes with the financial stability to take care of its customers.

Allstate is one of the biggest names in car insurance and they are also one of the most affordable names in Louisiana car insurance – a fact that may surprise some people. As an agent-driven company, we would generally expect higher rates from Allstate, but they are actually very competitive in Louisiana.
Allstate is known for having one of the longest discount lists in the car insurance world, which can help just about any driver get a better rate. They also have a solid financial foundation and a good reputation for taking care of customers.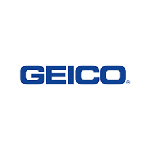 Geico takes a top spot in J.D. Power's regional car insurance rankings and has earned a great reputation for customer service. That makes them one of the most reputable companies for Louisiana drivers, but the good news does not end there.
Rates from Geico are well known for being among the lowest in the nation, and that holds true for Louisiana as well; Geico can help you get good coverage at a good rate. Their direct buy approach helps to keep rates low, and it is also convenient.
Are you looking for free insurance quotes?
Your one-stop online insurance guide. Get free quotes now!
Secured with SHA-256 Encryption
Shopping for Car Insurance in Louisiana
Louisiana drivers looking for a good rate have their work cut out for them. Because of the high cost of insurance, a lot of drivers choose to go with just the legal minimum at the cheapest companies – but we cannot recommend enough quoting higher limits as well. Carrying higher limits protects you financially and can prevent a long court battle of the type that results in higher insurance premiums for everyone.
Even if you are on a tight budget, ask insurance companies for quotes on higher limits to compare the average cost. It can be surprising how little difference bumping up the coverage by even one level can make to the overall price. Higher deductibles are also a good way to even out the cost of your annual premium, while still getting the liability coverage you want.
The cheapest car insurance company may not be the best option for you. Compare as many insurance companies as you can; this means spending some time getting quotes and researching reputations online, and also means it's a good idea to work with an independent agent. Your agent can help you compare rates from some of the smaller companies operating in the state. They will review minimum coverages and additional coverage options for your auto insurance policy.
The more quotes you have to compare, the more confident you can be that you are getting the best deal. Again, though, do not forget to check the insurance company's reputation and customer satisfaction rating. These tips will help you make coverage decisions with confidence.
Discounts are a big key to getting your rates down. A clean driving record can pay off here. Review the insurance discounts offered with your insurance agent. You might qualify for a variety of discounts on your insurance coverage. Shop your home insurance around at the same time since the bundling discount can be impressive.
The Bottom Line
Louisiana's rates can make carrying a legal minimum policy tempting, but with a little effort, you can get better coverage and still pay a competitive rate. When it comes to a state with such high insurance costs, shopping around and watching for discounts are your best friends.

Are you looking for free insurance quotes?
Your one-stop online insurance guide. Get free quotes now!
Secured with SHA-256 Encryption