Best Auto Insurance for Nevada
The best Nevada car insurance rates, coverage, and reputation come from State Farm, American Family, and Progressive. Nevada car insurance minimum requirements are 25/50/20. To find the best deal, compare Nevada car insurance companies using our comparison tool below.
Free Car Insurance Comparison
Compare Quotes From Top Companies and Save
Secured with SHA-256 Encryption
UPDATED: Jun 1, 2022
It's all about you. We want to help you make the right coverage choices.
Advertiser Disclosure: We strive to help you make confident insurance decisions. Comparison shopping should be easy. We are not affiliated with any one insurance provider and cannot guarantee quotes from any single provider.
Our insurance industry partnerships don't influence our content. Our opinions are our own. To compare quotes from many different insurance companies please enter your ZIP code on this page to use the free quote tool. The more quotes you compare, the more chances to save.
Car insurance in Nevada is right around the middle of the pack when it comes to average rates. In 2017, the state ranked at number 20 overall, with rates slightly higher than the national average. Where a driver lives may have a big impact on auto insurance rates in a state with a lot of open space and also one of the busiest cities in the country.
The Basics of Auto Insurance in Nevada
On July 1, 2018, Nevada state law increased the minimum required car insurance limits. The previous 15/30/10 policy limits were replaced with 25/50/20, meaning that all drivers must have $25,000 per person and $50,000 per incident in bodily injury liability, as well as $20,000 in property damage coverage.
While higher limits do generally mean the cost of insurance in a state may go up somewhat, they can also help to regulate the average cost for policies overall by making certain that drivers are carrying better coverage and reducing the need for lawsuits. Nevada's increase still does not put the state as high as in some other places, but it does bring the minimum requirements up to what is common in many other states across the country.
No other insurance coverage is mandated by law in Nevada, although a lienholder on your vehicle may have their own requirements for your coverage. If you have financed or leased your car, check your agreement to see what insurance you need to carry. That usually includes comprehensive coverage and collision coverage, and may also stipulate other things such as the amount of your deductible.
Are you looking for free insurance quotes?
Your one-stop online insurance guide. Get free quotes now!
Secured with SHA-256 Encryption
Specifics of Nevada Auto Insurance
Nevada's auto insurance laws are similar to those in most other states. A tort, or fault system is used to handle payment of damages after a car accident. This means that the driver that has been found to be at fault will be responsible for injuries, damage, and other costs associated with the accident.
Your car insurance policy will only pay for damages up to the limits of the policy, after which you are personally responsible for any excess. This is a good part of the reason for the increase in minimum liability limits – to see that drivers are carrying adequate coverage to be financially responsible. That said, in a serious accident the costs can rise well above even Nevada's higher limits- so carrying more coverage is always a good idea.
Our Process
We started our list of the best car insurance companies in Nevada by looking at the best-rated choices available. All of the companies we chose have a solid reputation for taking good care of customers; they ranked highly on J.D. Power's surveys and also performed well in our review of customer comments and complaints. Good customer service and excellent claims handling are an absolute must to meet our standards.
An excellent reputation also has to come with competitive rates to make for a real value in car insurance. An inexpensive auto policy is not always the best policy, as saving a few dollars on premiums will not matter if you end up paying out of pocket because the insurance company didn't take care of your claim. That means we looked for great rates, but only from companies that already met our standards for reputation.
Whether you live in Las Vegas or out in the desert, all of the companies we chose, provide coverage options across the entire state. They also provide coverage to the general public and do not have any specifics eligibility requirements that would count out a portion of Nevadans. We always recommend looking at USAA, which has excellent rates and ratings, if you qualify, but we do not list them as they are open only to military members and can provide family insurance.
Our Top Picks
These three companies provide Nevada drivers with the best combination of affordable rates and services, standing out as an exceptional value in car insurance.
State Farm
The number one car insurance company in the country is also a top pick for Nevada; State Farm comes in with competitive rates as well as a top reputation for service. They ranked among the top three companies in the state in J.D. Power's survey of customer satisfaction.
State Farm has some great discounts too, which can reduce rates even further, particularly if you bundle your auto and home insurance. Customers get personal service from an agent and the financial stability of a huge company, too.
American Family
Also one of the top-rated in the state according to J.D. Power is American Family, which maintains a great reputation for service to its customers. American Family was the only company to earn the top five circle score from J.D. Power in the claims category.
Although they usually come in above-average rates in our sample area, American Family ranks among the more competitive companies for Nevada drivers. That means they provide both low rates and great service to add up to excellent value.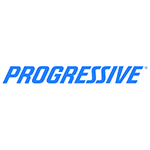 Progressive
If you are looking for a direct buy experience, lots of online and mobile features, and good customer service all in one, Progressive is a good bet. They are also a great budget choice, frequently offering some of the best and lowest rates.
Progressive ranked well on the J.D. Power survey and recently took over the number three spot for market share nationwide among all car insurance companies. That makes them a solid bet in Nevada.
Are you looking for free insurance quotes?
Your one-stop online insurance guide. Get free quotes now!
Secured with SHA-256 Encryption
Shopping for Car Insurance in Nevada
With the recent change in legal minimum coverages, it is a good time to shop around for car insurance in Nevada. Car insurance companies are likely adjusting their rates in response to the change, and this can mean a good chance to get a better deal, even with higher coverage.
While the new minimums represent a better level of coverage than the old, it is still a wise choice to carry even more coverage. A moderate to a serious accident will very quickly exceed those basic limits and could result in serious financial hardship. For many drivers, the cost to increase the liability limits is minimal and well worth the expense.
When shopping for auto insurance coverage, make sure you know exactly what coverage limits and deductibles you want for your policy, then have each quote prepared based on these coverage amounts. That will help you to make sure you are comparing quotes on policies that provide the same coverage, so the rates are a fair comparison.
Although the top companies for car insurance in Nevada are all major insurers, it is always worth a look at all of the options. Checking with a local agent for quotes from some smaller, local companies is always a good idea to round out your rate comparisons. Just be sure to check the company's reputation before you jump at a low price.
The Bottom Line
Nevada's new car insurance laws mean a good chance to shop around and find a great deal on your car insurance. Our top picks are a good place to start for any Nevada driver but, as always, the more companies you compare the more confident you can be in your choice.
Are you looking for free insurance quotes?
Your one-stop online insurance guide. Get free quotes now!
Secured with SHA-256 Encryption
Are you looking for free insurance quotes?
Your one-stop online insurance guide. Get free quotes now!
Secured with SHA-256 Encryption
Editorial Guidelines: We are a free online resource for anyone interested in learning more about insurance. Our goal is to be an objective, third-party resource for everything insurance related. We update our site regularly, and all content is reviewed by insurance experts.