Best Auto Insurance for Vermont
Vermont auto insurance is nearly $400 below the national average at $680 a year. Like most states, Vermont law requires drivers to carry a minimum amount of car insurance to ensure financial responsibility for an at-fault accident. Requirements do matter, and vary depending on the state that you live in. When you're searching for auto insurance in Vermont, there are a few companies to consider, including Liberty Mutual, GEICO, and Amica Mutual. 
Free Car Insurance Comparison
Compare Quotes From Top Companies and Save
Secured with SHA-256 Encryption
UPDATED: Jun 1, 2022
It's all about you. We want to help you make the right coverage choices.
Advertiser Disclosure: We strive to help you make confident insurance decisions. Comparison shopping should be easy. We are not affiliated with any one insurance provider and cannot guarantee quotes from any single provider.
Our insurance industry partnerships don't influence our content. Our opinions are our own. To compare quotes from many different insurance companies please enter your ZIP code on this page to use the free quote tool. The more quotes you compare, the more chances to save.
Drivers in Vermont already pay less for auto insurance on average than most places across the country. The state was ranked at number 48 for 2017, with some of the lowest prices around. The average car insurance rate in Vermont is nearly $400 below the national average.
Rates vary quite a bit, however, from place to place and driver to driver, which means shopping around is still your best bet, even in a state with such low rates. There are individual factors that go into what you'll pay, such as what vehicle you drive, what your credit looks like, even whether or not you have a clean driving record.
There is a wide variety of auto policies on the market, so you need to make sure you find one that's tailored for your needs. If you need to compare insurance companies, we offer a free online comparison tool that can help you.
What are the requirements for auto insurance in Vermont?
Like most states, Vermont law requires drivers to carry a minimum amount of car insurance to ensure financial responsibility for an at-fault accident. The minimum coverage requirements do change depending on location, so it's always good to know what's required by the state you live in. The required bodily injury limits are $25,000 per person and $50,000 per incident, which is similar to most states. Also required is at least $10,000 in liability for property damage, which is on the lower side.
Vermont's law also requires uninsured motorist coverage in the amount of $50,000 per person and $100,000 per incident for bodily injury. It is very unusual to see uninsured motorist requirements that are higher than the liability limits required. The property damage requirement is the same amount, at $10,000.
Vermont does not have any other required coverage on the law books, but drivers that have a loan or lease will need to comply with the rules of their financing agreement as well. That usually means carrying comprehensive coverage and collision coverage, but it may also mean limits on deductibles and in some cases even a requirement for higher liability limits. Check with your lender or lessor to find out what you need to carry.
Are you looking for free insurance quotes?
Your one-stop online insurance guide. Get free quotes now!
Secured with SHA-256 Encryption
What are the specifics for auto insurance in Vermont?
One of the most important things to know about Vermont car insurance is that it is not a no-fault state. Vermont uses a tort system for car insurance that means the driver that is found at fault is held financially responsible for damages.
Your car insurance policy will pay for your damages up to the limits on the policy, and any amount above that is your responsibility. Vermont's legal minimums are likely to be insufficient to cover all of the cost of a serious accident; the property damage minimum, in particular, is inadequate in anything but a minor fender bender given the value of newer cars today.
Carrying higher limits can protect you from the financial fallout of a car accident, and it is highly recommended.
One final point worth noting regarding Vermont's car insurance is that, as a state that has an international border, your car insurance should carry over if you drive into Canada. Make sure you check on any rules you should know about before you go, however, with a quick call to your insurance company.
Our Process
Our top picks for Vermont car insurance all offer great value overall for drivers. What that means is that they have great rates as well as great service, and all of this with excellent products as well.
We considered ratings from trusted consumer reporting services including J.D. Power to help us determine which car insurance companies are giving Vermont drivers the best service. We also did our own research into consumer complaints and reviews to get the customer's view of the company directly, as well as to see the complaint volume for each company.
From the companies that met our standards for reputation, we then looked for the best rates. All of our top picks are competitive in regards to price and have a solid, comprehensive policy for the money. While cheap is great, it does not save you money in the long run if the insurance company will not stand behind its policies, so these picks have a great price from a great company.
All of our picks offer coverage to the general public and cover the entire state. There are excellent companies out there that have great rates, but also have eligibility requirements for coverage. USAA is a great example of this; they always rank very highly with J.D. Power and are very competitive, but their products are only available to military members and their families. Although we do recommend them to those that qualify, they do not make our list due to their limited market.
Our Top Picks
These three companies are all a good bet for great car insurance as a good price, and all meet our requirements for customer service.

Amica Mutual
Amica Mutual holds the top spot in several J.D. Power surveys, including ranking as number one overall in the New England regional ratings and number one nationwide for claims satisfaction. They are also top rated in the home insurance industry and have a great auto/home discount, which makes them a good bet for those looking to bundle.
Amica does not have the least expensive rates in Vermont, but they do have a lot of excellent discounts. With their top-notch customer service record, Amica Mutual is well worth a few extra dollars in premiums.

Liberty Mutual has a long history and solid offerings within Vermont and comes in as a top pick for any Vermont driver looking for the financial stability of a major insurance company, while also shopping on a budget. They are a one-stop shop for most insurance needs, and they offer plenty of multi-policy discounts to sweeten the deal, making them a great pick for those looking to bundle.
Liberty Mutual consistently scores well in consumer ratings and has a low complaint volume overall. They offer a good blend of available personal agent assistance as well as online and mobile app options, which makes them appealing to both traditional and modern-minded car insurance shoppers.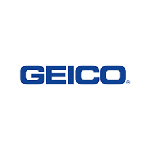 GEICO
GEICO is the second largest car insurance company both in the state of Vermont and nationwide, and they got there on a reputation for low prices and good service. They rank well for customer service and claims handling with J.D. Power and are popular with those looking for a quick, online insurance buying experience.
GEICO comes through when it counts – at claim time – but they also come through with low rates. They are one of the most competitive insurers in Vermont, and that makes them a solid bet.
Are you looking for free insurance quotes?
Your one-stop online insurance guide. Get free quotes now!
Secured with SHA-256 Encryption
Shopping for Car Insurance in Vermont
Low rates in Vermont make it possible to carry a lot more coverage without spending a lot more on premiums. As discussed above, it is a really good idea to carry liability limits that are higher than the legal minimum to protect yourself financially.
Some insurance companies will automatically quote their policies at the legal minimum to make their rates appear lower, while others have a standard amount of coverage at which they write all their quotes. Deciding what coverage you want on your policy will make quoting easier and ensure all of the quotes you get are for the same level of coverage.
Vermont has several smaller insurance companies that offer really competitive rates. It is a good idea to find a trustworthy local agent to obtain some rates for you from the local insurers. This way, you can see all of your options; just be sure to take the time to check out each company's reputation before you make a decision.
The Bottom Line
Vermont drivers already pay some of the lowest car insurance rates in the country, so shopping around for a low rate means finding the best rate on the insurance policy that is best for you. However, don't go looking for just cheap auto insurance. Try to also focus on what makes an excellent company. Just like a company looks into your credit history, you should look into their financial strength, and their customer reviews. This will lead you to make your decisions with confidence when it comes time to choose one.
Take your time and compare as many companies as possible so you'll feel confident in your insurance choice.
We have a free comparison tool that will let you compare quotes from different companies.
Editorial Guidelines: We are a free online resource for anyone interested in learning more about insurance. Our goal is to be an objective, third-party resource for everything insurance related. We update our site regularly, and all content is reviewed by insurance experts.