Best Auto Insurance for North Carolina
Average North Carolina car insurance rates are $300 lower than the national average and North Carolina car insurance requirements are 30/60/25. The best companies are NC Farm Bureau, Auto-Owners, and Progressive. Shop around for North Carolina car insurance quotes using our comparison tool below.
Free Car Insurance Comparison
Compare Quotes From Top Companies and Save
Secured with SHA-256 Encryption
UPDATED: Jun 1, 2022
It's all about you. We want to help you make the right coverage choices.
Advertiser Disclosure: We strive to help you make confident insurance decisions. Comparison shopping should be easy. We are not affiliated with any one insurance provider and cannot guarantee quotes from any single provider.
Our insurance industry partnerships don't influence our content. Our opinions are our own. To compare quotes from many different insurance companies please enter your ZIP code on this page to use the free quote tool. The more quotes you compare, the more chances to save.
North Carolina enjoys some of the lowest rates of auto insurance of any state, falling in the bottom five nationwide and more than $300 below the national average for annual premiums. This is good news for North Carolina drivers, and also means shopping around can place your rates even lower.
Even better news – North Carolina keeps the rate of insurance policies low even with a higher minimum for liability coverage than most other states. And the state's caps on insurance rates mean they will stay low.
The Basics of Auto Insurance in North Carolina
Drivers in North Carolina are required to carry a minimum limit amount of car insurance coverages in order to be on the road legally. The minimum requirements are $30,000 per person and $60,00 per incident for bodily injury, along with $25,000 in property damage coverage. These limits put the state among those with the highest requirements for liability coverage in the country.
There's also the legal requirement that drivers carry uninsured/underinsured motorist bodily coverage at limits matching the bodily injury limits on the coverage policy. That means that a legal minimum policy covers $30,000 per person and $60,000 per incident, but if you increase the liability limits you will also have to increase the uninsured/underinsurance limits to match. Limits on these coverages cannot be raised separately.
Like all states, North Carolina drivers can choose from a selection of additional coverages or optional coverage. They can also increase liability limits above the state minimum, which – while higher than other states – is still not adequate in a serious accident.
Are you looking for free insurance quotes?
Your one-stop online insurance guide. Get free quotes now!
Secured with SHA-256 Encryption
Specifics of North Carolina Auto Insurance
There is not a lot that is specific to North Carolina in terms of car insurance. They are not a no-fault state, and that means that drivers can be sued if they are found at fault in an accident.
What that means to drivers is that it is well worth it to increase liability limits, because the amount you could owe out of pocket after an accident could be financially devastating compared to the small increase in premiums for carrying better coverage.
Our Process
We started our search, as always, by selecting insurance companies that rate among the best both nationwide and on a local level. All of our choices rank well both based on our own research as well as the ratings of trustworthy sources like J.D. Power. To make our list, a company has to have a great reputation for claims handling, since there is no time when you need your insurance more than after an accident. They also have to provide good service from the first quote throughout the customer relationship.
All of our top picks also offer affordable car insurance, but with the caveat that that great rate comes with a great policy. The least expensive insurance is not always the best, and in many cases, those few extra dollars make all the difference. Our top picks have excellent policies at good rates, which equals great value.
We looked at companies that serve all of North Carolina, and we excluded any with membership requirements that the general public cannot meet. That means anyone can get covered by our picks.
Our Top Picks
These three companies have some of the best value for car insurance in North Carolina, with an option for any driver, and any driving record.
Farm Bureau is not always the best deal, but in North Carolina, it competes very well even with major insurance companies. It also carries a great reputation, and you do not have to be a farmer. While membership is required, anyone can join, and it comes with extra perks, too.
Farm Bureau provides quality products at a good price, even for drivers with a few smudges on their record, and they consistently rate highly for customer service.
Auto-Owners
Auto-Owners ranks at the top of the heap for customer satisfaction according to the annual J.D. Power survey from 2017, and they rate well locally as well, meaning North Carolina drivers are getting great service here. That gives them one of the best reputations any driver will find.
They also rate well for rates, well below the average, which makes them a superb value overall, blending great service with solid coverage and great rates.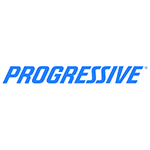 Progressive
Budget drivers in North Carolina can look to Progressive to provide some of the lowest rates available. They perform particularly well for drivers with a great driving record, but they can also help drivers with poor credit too.
As the third-largest insurance company in the nation, they are a solid financial pick, and they have a modern approach to insurance that many younger drivers will appreciate. All that with a good reputation makes them a great value.
Are you looking for free insurance quotes?
Your one-stop online insurance guide. Get free quotes now!
Secured with SHA-256 Encryption
Shopping for Car Insurance in North Carolina
With a lot of insurance companies to choose from and a government cap on rates for insurers, North Carolina drivers should find it relatively easy to find a great deal on their car insurance. Rates are low, to begin with, and shopping around can bring them down even more.
Before shopping, it is important to decide what type of coverage you really need and make sure that every company provides you with a quote that meets those requirements. Some car insurance companies provide an inexpensive rate by quoting lower limits or high deductibles but do not mention that upfront; take a good look at all the fine print before you buy.
As mentioned above, the state minimums are actually higher than in most states, but still inadequate in anything but a minor collision. An accident with even moderately serious injuries will pass those limits very quickly. Even if you think you cannot afford more coverage, get quotes. It is often surprising how little it really costs to more than double your limits and get extra peace of mind, and it's worth the investment.
The Bottom Line
North Carolina drivers are lucky to live in a state with high minimum limits and low rates. That keeps car insurance affordable and means finding a low rate is less challenging than in other states. Keep in mind that just because the minimums are higher than elsewhere, it does not mean it's enough – shop those low North Carolina rates for better coverage.
Are you looking for free insurance quotes?
Your one-stop online insurance guide. Get free quotes now!
Secured with SHA-256 Encryption
Are you looking for free insurance quotes?
Your one-stop online insurance guide. Get free quotes now!
Secured with SHA-256 Encryption
Editorial Guidelines: We are a free online resource for anyone interested in learning more about insurance. Our goal is to be an objective, third-party resource for everything insurance related. We update our site regularly, and all content is reviewed by insurance experts.