Best California Auto Insurance
The three best California auto insurance companies are AAA insurance, GEICO, and Ameriprise for consistently ranking high in customer service. You can find cheap California car insurance quotes by comparing insurance companies online. Start now with our free tool below.
Free Car Insurance Comparison
Compare Quotes From Top Companies and Save
Secured with SHA-256 Encryption
UPDATED: Jun 1, 2022
It's all about you. We want to help you make the right coverage choices.
Advertiser Disclosure: We strive to help you make confident insurance decisions. Comparison shopping should be easy. We are not affiliated with any one insurance provider and cannot guarantee quotes from any single provider.
Our insurance industry partnerships don't influence our content. Our opinions are our own. To compare quotes from many different insurance companies please enter your ZIP code on this page to use the free quote tool. The more quotes you compare, the more chances to save.

California has a lot of drivers on the road, which means a lot of car insurance companies to choose from. Ranging from the big names to local companies, Californians can choose from dozens of options.
A lot of factors go into choosing auto insurance that is right for you, and it can be overwhelming to make the right call. Our look at the best auto insurance for California drivers can help to narrow it down.
The Basics of California Auto Insurance
California law requires all drivers to insure their vehicles with a minimum amount of liability coverage. That legal amount is $15,000 per person and $30,000 per incident for bodily injury, and $5,000 for property damage. Uninsured/underinsured motorist coverage is technically required, but it can be waived in writing. Additional insurance options beyond the minimum coverages should always be considered. Going beyond the minimum auto insurance requirements will help you find peace of mind when you're driving.
California law also offers the option to self-insure by way of a cash deposit in the amount of $35,000, certificate of self-insurance, or a surety bond in the same dollar amount required for the cash deposit.
In addition to the legal requirements, California drivers may need to carry comprehensive coverage and collision coverage if it is required by the terms of the financing of the car. Otherwise, those coverages are optional, along with several other options that include roadside assistance, rental car coverage, and gap coverage among others.
It is always important to point out that legal minimums are rarely enough; increasing your liability limits is highly recommended with any auto policy.
Are you looking for free insurance quotes?
Your one-stop online insurance guide. Get free quotes now!
Secured with SHA-256 Encryption
Specifics of Auto Insurance in California
California ranks in the top ten most expensive states in the nation to buy auto insurance. Fortunately, there are also a large number of insurance companies to choose from, which means most drivers can save by shopping around.
For drivers who meet the requirements, California provides a low-cost automobile insurance program. It is designed to help low-income individuals obtain the auto insurance coverage they need at an affordable price. To qualify, drivers must be at least 16 years old, hold a valid California driver's license, and own a car valued at less than $25,000. The income requirements vary based on household size, but for a single individual, the limit is $30,350.
Most California drivers, however, will be shopping for insurance on the private market, where rates vary greatly. Average rates on the cost of auto insurance can be kept down by searching for discounts. A clean driving record or a good credit score can offer more favorable auto insurance rates. Check with insurance company customer service representatives or licensed insurance agents for other discount options. Also, their understanding auto insurance laws will allow them to help you find the most comprehensive insurance policy for your needs.
While auto insurance premiums might be low at the cheapest auto insurance companies, competitive rates for all types of insurance can be found through many insurance companies.
Our Process
California is a big state, and insurance rates vary based on the area in which you live. That makes it hard to narrow down the best choices for the entire state, so our tops picks had to provide coverage to most if not all areas of California. We also chose companies whose products are offered to the general public.
We looked for companies that consistently rank high in customer satisfaction as well as general customer service. The high cost of insurance in California means that there are a lot of cut-rate and discount insurance companies around – we selected companies that combine a good rate with good service and are not necessarily the least expensive. Cheap rates do not do you any good when your claim is being denied – our picks offer fair and fast claims service.
Our review of consumer satisfaction surveys, customer reviews, and rate tests form the main basis for selecting the top car insurance companies in California. We also chose solid companies that have the financial strength to be there for you when they are needed.
Our Top Picks
These three companies offer options for both drivers with a clean record as well as those who may have a ticket or an accident to contend with. The companies are all highly rated and perform well in rate tests.
AAA (CSAA Insurance Group/Auto Club of Southern California Insurance Group)
When combined together, the Northern and Southern California branches of the AAA Interinsurance Exchange form the largest insurer by market share in the state. Even with the annual AAA membership fee, they still come in low on rate tests. The Auto Club of Southern California ranks in well on JD Power's state-by-state auto insurance satisfaction survey, and other CSAA Insurance Group overall ranks well nationwide.
AAA also ranks well on the California Department of Insurance premium comparison chart. They offer a wide range of member services and benefits that add value to the policy, making them one of the best choices in California.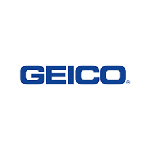 GEICO
GEICO has some of the best rates for California drivers across the state and even provide an affordable option for those without a perfect driving record or young drivers. They are the second largest car insurance company in the nation for good reason; GEICO has been building a solid reputation that is improving over time.
GEICO has an easy-to-use mobile app that makes them accessible no matter where you are, and it ranks well in claims satisfaction surveys. They are consistently low in California rate tests, even for higher risk drivers.

Ameriprise
Ameriprise took the top spot in the JD Power 2018 California Auto Insurance Survey. They ranked an impressive five stars in every category except claims, where they ranked four stars. The company is a surprise entry in our list, and are one of the smaller companies we picked, but they're starting to make a bigger splash.
Ameriprise partners with Costco to offer members a discount, which a perusal of automotive forums suggests makes their rates highly competitive. They also rank well even for non-Costco members. Good rates combined with award-winning service puts Ameriprise on our list of the best in California.
Are you looking for free insurance quotes?
Your one-stop online insurance guide. Get free quotes now!
Secured with SHA-256 Encryption
Shopping for Auto Insurance for New California Drivers
The sheer number of insurance options in California can be a bit overwhelming – but comparing as many companies as possible is still the best way to get a great deal on your car insurance. Our list of top picks is a great starting point, but it is well worth considering other options since rates vary so greatly across the state.
Whether you're in Sacramento or San Diego, it pays to compare rates for drivers in your local area. Auto insurers will look at geographic regions when determining rates for insurance products.
When comparison shopping we highly recommend requesting personalized quotes at a higher liability level than what is required by law. While those coverages will get you on the road legally, in the event of an accident they are unlikely to be adequate. Whatever limits you choose, make sure that every quote you obtain lists the same limits. That way your rate quotes will be apples to apples on coverage.
The California Department of Insurance is an excellent resource for insurance shoppers. It offers an annual list of justified complaint ratios as well as a quick premium comparison tool. Knowing a company's reputation is as important as knowing what they charge, so read reviews before you make a decision.
The Bottom Line
A great value should always be the goal for California drivers. The right combination of price, coverage, and service means that you will pay a fair price while also ensuring your insurance company is there for you when you have a claim. Do not be tempted by the cheapest rate; in spite of rising costs, it is still possible to get a great deal on your car insurance from a reputable company.

Are you looking for free insurance quotes?
Your one-stop online insurance guide. Get free quotes now!
Secured with SHA-256 Encryption
Editorial Guidelines: We are a free online resource for anyone interested in learning more about insurance. Our goal is to be an objective, third-party resource for everything insurance related. We update our site regularly, and all content is reviewed by insurance experts.