Best RV Insurance
The best RV insurance depends on the type of RV you're getting insurance for. Since an RV camper is a home for many, you'll likely want a plan that covers personal property. If the motorhome is a full-time primary residence and not simply a recreational vehicle, you'll want to purchase more than just auto insurance.
Free Car Insurance Comparison
Compare Quotes From Top Companies and Save
Secured with SHA-256 Encryption
UPDATED: Jun 1, 2022
It's all about you. We want to help you make the right coverage choices.
Advertiser Disclosure: We strive to help you make confident insurance decisions. Comparison shopping should be easy. We are not affiliated with any one insurance provider and cannot guarantee quotes from any single provider.
Our insurance industry partnerships don't influence our content. Our opinions are our own. To compare quotes from many different insurance companies please enter your ZIP code on this page to use the free quote tool. The more quotes you compare, the more chances to save.
An RV is not like any other vehicle in your driveway; it is a home on wheels, and it comes with different risks on the road. Most auto insurance companies will insure your RVs, camper vans, or truck campers on your auto policy, but the coverage varies and may not provide everything you need.
Before you insure your RV, take some time to look at what kind of coverage an RV really needs and what your policy covers and excludes.
To make sure you are getting the best RV insurance rates, make sure you shop around. Getting an insurance quote from more than one company can help you reduce the cost of RV insurance.
Use the search box above to compare insurance premiums from insurance companies near you.
What are the basics of an RV insurance policy?
The type of coverage you need depends on a few factors, but the first and biggest is whether you have a towable RV type such as travel trailers or fifth-wheel trailers, or a pop-up camper, or motorhome. There are many types of RVs and which type you have will determine the type of insurance including standard coverage and optional coverages to purchase from an RV insurance company. Any towable RV can be added to an auto policy, and since it does not have the ability to move on its own, it can piggyback on the liability coverage on the towing vehicle.
If you have a motorhome, it will need an individual policy providing liability coverage, just like any other vehicle you take out on the road. That does not mean you cannot insure it with your auto, just that it can't be tacked on to an existing vehicle the way a trailer can. If you are involved in an accident while driving your RV, this policy will pay for property damage and bodily injury medical payments.
Like any vehicle policy, you will want to have comprehensive coverage and collision coverage for your RV to pay for any damages from theft, vandalism, weather, or an accident in which you are found at fault. That is the same as any full coverage policy, and most auto insurance companies can provide this type of coverage for your RV.
Most auto insurance companies will also offer the same standard options for your RV policy, like roadside assistance. But beyond the basics of an auto insurance policy, there are some specific things you need to consider, please see below.
Some of the additional types of coverages you may need include uninsured motorist or underinsured motorist coverage, medical payments coverage, bodily injury liability, or other additional coverages.
Are you looking for free insurance quotes?
Your one-stop online insurance guide. Get free quotes now!
Secured with SHA-256 Encryption
What are the specifics of RV insurance?
There are a few things that an auto insurance policy is not designed to cover, but that can become a factor when you own an RV.
The first is personal property. Odds are good you carry around more property in your RV than you ever would in your car; an RV, after all, is a second home. While there may be some small amount of personal property coverage on an auto policy, it is not going to cover everything in your RV. In some cases, coverage may extend from your homeowner's policy, but to be safe you may want to look into adding personal property coverage to your RV policy. A policy that is specifically designed for RV's will offer this coverage.
Full-time RVers have even more specific RV insurance needs. If your RV is your main home, you will want to insure it that way and not rely on an auto policy. A full-timer RV policy is designed to cover you for all of the liability risks that come with a home on wheels.
Another important thing to check on is your towing and roadside assistance coverage. RV's are not as easy to tow as a car, and that is especially true if you have a tow vehicle with a towable RV – a breakdown means two vehicles must be towed. Be sure to check on what towing coverage is offered by your policy so you do not find yourself stranded.
How can I compare RV insurance costs and coverage?
Our recommendations for insuring your RV all offer the special coverage you need to keep your RV safe, including vacation liability and personal property. While some RV owners, particularly for travel trailers and 5th wheels, may still decide to insure as an add-on to an auto policy, we chose companies that provide the option to kick the coverage up.
Reputation is always one of the biggest things on the list, so every company we recommend has a solid one. All of our picks provide great customer service and have a good track record for claims handling.
Prices for RV insurance will vary depending on whether you're adding on to a tow vehicle policy or need a separate RV policy. In spite of that variation, we chose companies that offer affordable rates across the board.
While a lot of insurance companies say they offer RV insurance, they do not always underwrite it directly. Many big insurance carriers partner with another company for this type of specialty insurance. While that is not really a problem, it is important to know which company you will actually be dealing with when it comes to a claim. All of our top picks underwrite and administer their own RV policies.
Where can I buy RV insurance policies?
What company has the best RV insurance? Who has the cheapest RV insurance? These three companies all offer a full range of RV insurance options for occasional campers and RV full-timers alike.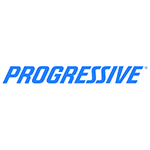 Progressive
Progressive's stellar comprehensive RV insurance policy makes them our top pick. Both recreational and full-timer policies include benefits like pet injury (a rare option), emergency expenses, and even physical damage coverage in Mexico (an even more rare option). Add-on options include vacation liability, personal property, and RV roadside assistance. Full-time RV insurance can include personal liability and storage shed coverage as well.
All of this comes with Progressive's low rates and the backing of the third largest auto insurance company in the nation, making it a great value as well.

Geico
With a full range of RV insurance options and some of the best rates around, Geico easily makes our list of the best places to insure your RV. Geico's enhanced RV coverage includes total loss replacement, replacement cost coverage for personal property, vacation liability, and emergency assistance.
Geico can cover a towable RV either on its own policy or added to an existing policy and also covers a full range of motor homes. They also bring an excellent reputation and are the second-largest auto insurance company in America. It is important to note that Geico doesn't insure full-timers, so although their coverage is great for recreational RVers, full-timers will want to check out our other recommendations.
Farmers
While Farmers is not known for being the least expensive insurance company, their RV insurance program is excellent and may be worth the extra cost, especially if you are a full-timer. Coverage options include TravelLine towing and roadside assistance, emergency assistance, vacation liability, coverage across the U.S. and Canada, and a full timer option.
Farmers has a long list of discounts, and their multi-policy discount can really bring the premiums down, so it is worth running quotes on your auto and home at the same time as your RV. For those who prefer to work with an agent, Farmers is a good bet for RV coverage since our other two picks are generally direct buy.
Are you looking for free insurance quotes?
Your one-stop online insurance guide. Get free quotes now!
Secured with SHA-256 Encryption
How do I shop for RV insurance?
The first step to getting the right RV insurance is to determine what you really need based on the type of RV you have and how much time you spend on the road.
If you have a basic travel trailer without a lot of bells and whistles, you may be ok with an add-on to your current auto policy. Some insurance companies will offer options like personal property coverage even on a travel trailer added to an auto policy – be sure to ask what is covered. At the very least you want to be certain you are covered for special equipment like an awning, and that any towing coverage you add will also cover the RV.
If you have a motor home, getting a true RV policy is highly recommended, especially since you will have to take out a separate policy for the individual vehicle no matter what. It should not cost much more to cover it on an RV policy instead of an auto policy, and if you shop around it might even cost less.
As always, it is a good idea to start your shopping with your current auto insurance provider, since there's a good chance you will qualify for discounts. Make sure you get several comparison quotes, however, before you choose.
What's the bottom line?
Your second home on wheels is a valuable investment, so protect it properly. When it comes time to make a claim the difference between an auto and RV policy will really show; it is important to do your research and understand what is covered by each type of policy before you buy.
Whether you are looking for optional coverage, multi-vehicle discounts, or comprehensive insurance, make sure you are getting the best coverage at the best price by comparing rates from multiple insurance companies. Enter your ZIP code below to get great quotes today.
Are you looking for free insurance quotes?
Your one-stop online insurance guide. Get free quotes now!
Secured with SHA-256 Encryption
Editorial Guidelines: We are a free online resource for anyone interested in learning more about insurance. Our goal is to be an objective, third-party resource for everything insurance related. We update our site regularly, and all content is reviewed by insurance experts.