Gundersen Health Plan Medicare Insurance Review & Complaints: Health Insurance
Gundersen Health Plan Medicare Insurance is offered by Wisconsin-based Gundersen Health System. Both Gundersen Health Plan Medicare Advantage and the Senior Choice Gundersen Health Plan Medicare Supplement plans are offered through a partnership with Quartz Health Solutions. Gundersen Medicare Advantage rates range from $0-$143 a month.
Free Car Insurance Comparison
Compare Quotes From Top Companies and Save
Secured with SHA-256 Encryption
UPDATED: Jun 1, 2022
It's all about you. We want to help you make the right coverage choices.
Advertiser Disclosure: We strive to help you make confident insurance decisions. Comparison shopping should be easy. We are not affiliated with any one insurance provider and cannot guarantee quotes from any single provider.
Our insurance industry partnerships don't influence our content. Our opinions are our own. To compare quotes from many different insurance companies please enter your ZIP code on this page to use the free quote tool. The more quotes you compare, the more chances to save.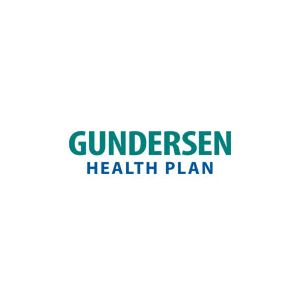 Gundersen Health Plan is the health insurance plan offered by Wisconsin-based Gundersen Health System. In addition to individual and family plans, Gundersen also offers Medicare Advantage and Supplement options through their partnership with Quartz Health Solutions.
This Gunderson Health Plan Medicare review will focus on the company's Medicare Advantage and Supplement plans. We'll look at how to get Gunderson Health Plan Medicare quotes and how the company compares to the competition.
Before you buy Gunderson Health Plan Medicare insurance, take the time to compare options. Enter your ZIP code now to get free rate quotes from top companies.
About Gundersen Health Plan
Gundersen Health Plan has its roots in the private practice of Dr. Adolf Gundersen, first opened in La Crosse, Wisconsin in 1891. Gundersen was instrumental in growing and improving health care services for the local community and beyond – his efforts led to a Wisconsin Supreme Court decision that allowed hospitals to set their own standards for medical employees, setting a national precedent.
Gundersen's namesake medical clinic operated alongside Lutheran Hospital for decades before the two finally joined officially in 1995 to create Gundersen Lutheran, Inc. That same year the company launched Gundersen Health Plan, offering HMO coverage to local residents and eventually in parts of Minnesota as well. The name was changed to Gundersen Health System in 2013.
Starting in 2015, Gundersen Health Plan began an affiliation with Unity Health Insurance, which created a subsidiary health administration company, Quartz Health Solutions. By 2017 the two companies were joined by two other health plans under the Quartz brand. While Quartz handles administration, Gundersen Health Plan still operates as an independent insurance company.
Are you looking for free insurance quotes?
Your one-stop online insurance guide. Get free quotes now!
Secured with SHA-256 Encryption
Gundersen Medicare Plans
Gundersen Health System Medicare Advantage plans are sold under the Senior Preferred name, and Medicare Supplement under the Senior Choice name. Medicare Products are available in four states – Illinois, Iowa, Minnesota, and Wisconsin – although Senior Choice is only available in Wisconsin. For the purpose of this review, we focused on products offered in Gundersen's home state, Wisconsin.
Gunderson Health Plan Medicare Advantage – Senior Preferred
There are five plans available, although four of them can be broken down into two plans each with a version that includes prescription drug coverage.
The Core plan is a $0 premium basic plan with copays of $25 for primary care and $50 for specialists. This plan includes Rx coverage, dental, hearing, and vision.
The Value plan has a copay of $25 per visit for both primary care and specialist visits, and the same amount for urgent care visits. The hospital copay is $200 per day for the first 17 days. This plan includes basic hearing, vision, and dental coverage. The Value D plan has all of the same coverage but includes Part D prescription drug coverage, but we were not able to access the copay amounts for this coverage due to a website error.
The Elite plan has lower copays – $10 across the board for primary care, specialist visits, or urgent care visits. Hospital stays have a flat $250 copay per stay rather than a per-day copay for any length of time. The Elite plan also includes dental, vision, and hearing benefits. Again, this plan can be purchased as the Elite D plan with prescription coverage included, but the same error prevented us from viewing details of this coverage.
Both of these plans are HMO plans, which means there is no out-of-network coverage. While they are Gundersen plans, members have access to several other local health systems and not only the Gundersen providers.
Gunderson Health Plan Medicare Supplement – Senior Choice
Senior Choice is a Medicare Supplement plan that is only offered in the state of Wisconsin, which is one of the few states that does not use the letter-coded standard plans. This plan instead follows the Medicare Supplement plan standards specific to Wisconsin law.
The plan covers coinsurance amounts for Medicare Parts A & B as well as the first three pints of blood each year. It also covers 50% of the Part A deductible and a list of other benefits. There is only one plan option available.
Gunderson Health Plan Medicare Rates
Senior Preferred rates are provided clearly on the website along with the plan descriptions. Our sample rates were for La Cross county in Wisconsin, which makes them comparable only to other plans in the same area.
As previously noted, the Core plan is available with no extra premium.
The Value plan has a monthly premium of $20, and the Value D plan increases to $40 a month.
The Elite plan is $110 a month, with an increased premium of $143 for the Elite D option that includes prescription drugs.
We found the Medicare Advantage rates to be reasonable and affordable, although we cannot compare them outside Wisconsin.
We were unable to find any rates for the Senior Choice plan, nor is there an online quoting option.
Gunderson Health Plan Medicare Claims
Like most health insurance companies, Gundersen handles claims internally. They are paid directly to providers, so in most cases, there is no need for the insured to be involved in the process.
Quartz, which administers everything for Gundersen, used the MyChart system, where members can log in to view information about their account and claims.
Are you looking for free insurance quotes?
Your one-stop online insurance guide. Get free quotes now!
Secured with SHA-256 Encryption
Gunderson Health Plan Medicare Ratings and Consumer Reviews
Gundersen's Senior Preferred Plans earn the highest available rating from the Centers for Medicare and Medicaid – five stars. They have managed to keep this rating for more than a decade, which is an impressive feat, particularly since we do not often see a five-star rating.
The National Committee for Quality Assurance rates both Gundersen Health Plan and Gundersen Health Plan of Minnesota at an overall 4.5-stars. Both earned 5 stars in the customer satisfaction portion of the ratings.
There is no Better Business Bureau (BBB) page specifically for Gundersen Health Plan nor is there one for Quartz. There is a file for Gundersen Health System, which refers to the medical and hospital services and not the insurance services. That rating is an A-, with seven complaints on file in the past year. That is not a high complaint volume, which makes it a little odd that the BBB has docked Gundersen on their score.
Gunderson Health Plan Medicare Insurance: The Bottom Line
Gundersen has some basic Medicare options available at affordable rates, and they have a solid reputation, with high ratings from two major consumer sources that are specifically in relation to their Medicare plans. They are a good choice if you do not mind the limitations of an HMO and live within their coverage area.
You may be able to get affordable Gunderson Health Plan Medicare Insurance, but that doesn't mean you should skip shopping around. Compare rates on Medicare plans right here. Just enter your ZIP code now.
Are you looking for free insurance quotes?
Your one-stop online insurance guide. Get free quotes now!
Secured with SHA-256 Encryption
Editorial Guidelines: We are a free online resource for anyone interested in learning more about insurance. Our goal is to be an objective, third-party resource for everything insurance related. We update our site regularly, and all content is reviewed by insurance experts.