Massachusetts Car Insurance Laws & State Minimum Coverage Limits
Massachusetts car insurance laws are unique, in that the bare minimum coverage is required by law. Under Massachusets car insurance laws, drivers are required to have bodily injury liability, personal injury protection, uninsured motorist bodily injury, and property damage liability coverage.
Free Car Insurance Comparison
Compare Quotes From Top Companies and Save
Secured with SHA-256 Encryption
UPDATED: Jun 1, 2022
It's all about you. We want to help you make the right coverage choices.
Advertiser Disclosure: We strive to help you make confident insurance decisions. Comparison shopping should be easy. We are not affiliated with any one insurance provider and cannot guarantee quotes from any single provider.
Our insurance industry partnerships don't influence our content. Our opinions are our own. To compare quotes from many different insurance companies please enter your ZIP code on this page to use the free quote tool. The more quotes you compare, the more chances to save.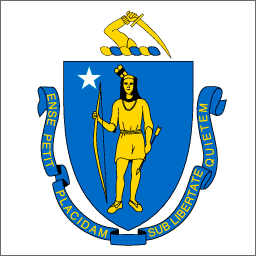 Massachusetts holds a somewhat unique position in the country when it comes to auto insurance. Until quite recently, car insurance was heavily regulated in the state. All companies had to offer the same rates, and this standardization of insurance prevented many of the larger companies from selling policies in Massachusetts.
This law was overturned in 2007, allowing insurance to be sold through an open and competitive market, and rates decreased initially, according to the Boston Business Journal.
A report from the Boston Globe shows that the initial drop in coverage costs was temporary. Average insurance premiums went from $983 before de-regulation down to $861 in 2009. As of 2012, auto insurance rates for drivers had gone back up to $974 — still lower than the old average, but much closer.
In 2007, there were 19 companies selling insurance in Massachusetts, primarily small local companies. This number nearly doubled after the law changed, and major insurers like Allstate and Geico began offering policies in that state.
Despite the changes, Massachusetts does still have some regulations over the insurance marketplace, and major insurers do not have a large hold on the market in the quite state yet, and some well-known insurance carriers still have not ventured into the state at all. Local companies, deeply rooted in the community and with a strong agency presence, still sell the bulk of Massachusetts auto insurance.
Required Coverage & Limits
According to Mass.gov, there are four coverages required by law:
Bodily Injury Liability – Minimum limits of $20,000 per person or $40,000 per accident.
Personal Injury Protection (PIP) – $8,000 per person, per accident. This covers you as the driver, as well as passengers in your vehicle who are members of your household. PIP can also pay for your injuries if you're a passenger in another person's vehicle.
Uninsured Motorist Bodily Injury (UMBI) – $20,000 per person or $40,000 per accident. This pays for your injuries if you're hit by an uninsured driver.
Property Damage Liability – $5,000 per accident. This part of the auto insurance policy pays for damage done to other people's property. For example, another driver's car, a mailbox, or even a city street light.
These are low liability limits; many states require much more extensive coverage. To protect yourself from being found personally liable for injuries or damage, it might be in your best interest to opt for coverage options above the required minimums. Although additional coverage may mean you are paying more, if your budget allows for it, it is definitely worth the consideration.
Are you looking for free insurance quotes?
Your one-stop online insurance guide. Get free quotes now!
Secured with SHA-256 Encryption
Are you looking for free insurance quotes?
Your one-stop online insurance guide. Get free quotes now!
Secured with SHA-256 Encryption
Special Notes About Massachusetts Auto Insurance
No-Fault Laws
It is worth noting that PIP is not a required coverage in all states. The reason that Massachusetts requires PIP is that it is one of the 12 no-fault states in the country. In fact, Massachusetts was the first state to adopt a no-fault law.
No-fault auto insurance doesn't mean that drivers aren't liable for the damages and injuries they cause. It simply means that individual drivers and their passengers can have their injuries covered regardless of liability, so there is no need to wait for a liability decision before pursuing medical care. In a no-fault state, your PIP coverage should be primary for your injuries, with uninsured motorist or the other party's liability coverage stepping in to fill in the gaps.
States that don't use no-fault laws are called "tort states." In these areas, it's common for insurance claims for injuries to be settled in small claims court, leading to legal fees that must be absorbed by the insurer. No-fault coverage is designed to bypass this pricy litigation process.
Costs and Risk
According to a 2017 study by Insure.com Massachusetts ranked at number 28 with the annual premium rate as $1242. In comparison, Michigan came in at the highest with an annual rate of $2394.
The state also has an uncommonly high number of drivers in the shared market/assigned risk segment. An assigned risk basically means that when a driver cannot obtain insurance on his own, the state will assign him to a particular insurer in order to cover his state-mandated coverages. The risk pool for these hard-to-insure drivers is shared by all companies in the state, hence the name "shared market."
The shared market represents about 2.4% of the total drivers in the state. This is likely a holdover from when Massachusetts insurance was still heavily regulated and subsidized by the state. Shared markets and assigned risk policies are losing popularity as the non-standard insurance market goes up. Companies that offer high-risk insurance and sell that coverage directly to insureds reduce the reliance on assigned risk policies.
Teen Driving Rules & Laws
There are two ways to obtain a driver's license as a young driver in Massachusetts. If you are between the ages of 16 1/2 and 18, you need to complete a driver's education course and obtain a Driver's Education Certificate. This certificate will allow you to take the road test. If you are age 18 or older, you can schedule a road test without completing a driver's education course.
Before you can take the road test, you'll need to obtain a learner's permit. This will cost $30, a fee which also covers the cost of taking the written test. The test includes 25 questions, and you'll need to answer at least 18 of them correctly in order to pass and receive a learner's permit. This permit will then be valid for two years to give young drivers time to practice.
When you drive with a learners permit in Massachusetts, you'll need to be accompanied by a licensed driver age 21 or older. Additionally, teens under the age of 18 cannot drive between 12am and 5am unless their parent or legal guardian is in the vehicle.
Your next step is a Junior Operator License (JOL). At this point, you are required to of had your learners permit for at least 6 months, completed the required 40 hours of supervised driving, and a state-approved drivers education course. To obtain the license, there will be a $35 road test and then a $50 license fee. The restrictions are similar to those with a learners permit in that you are unable to drive unsupervised between 12am and 5am. You are not permitted drive with passengers under the age of 18 years old, with the exception of immediate family, and you are not to operate a vehicle while using a mobile device.
The final step is an unrestricted MA driver's license. Once you are 18 years old and have completed the required steps, you are free to drive unrestricted, within the law of course.
Are you looking for free insurance quotes?
Your one-stop online insurance guide. Get free quotes now!
Secured with SHA-256 Encryption
Are you looking for free insurance quotes?
Your one-stop online insurance guide. Get free quotes now!
Secured with SHA-256 Encryption
Editorial Guidelines: We are a free online resource for anyone interested in learning more about insurance. Our goal is to be an objective, third-party resource for everything insurance related. We update our site regularly, and all content is reviewed by insurance experts.