New Jersey Manufacturers Insurance Review & Complaints: Worker's Compensation, Auto & Home Insurance
New Jersey Manufacturers Insurance offers individual home and auto as well as commercial auto and worker's compensation coverage for businesses. NJM Insurance quotes are available for members and New Jersey Manufacturers auto claims can be made online or through the 24-hour phone line.
Free Car Insurance Comparison
Compare Quotes From Top Companies and Save
Secured with SHA-256 Encryption
UPDATED: Jun 1, 2022
It's all about you. We want to help you make the right coverage choices.
Advertiser Disclosure: We strive to help you make confident insurance decisions. Comparison shopping should be easy. We are not affiliated with any one insurance provider and cannot guarantee quotes from any single provider.
Our insurance industry partnerships don't influence our content. Our opinions are our own. To compare quotes from many different insurance companies please enter your ZIP code on this page to use the free quote tool. The more quotes you compare, the more chances to save.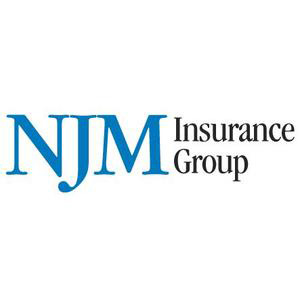 With over 100 years of experience, this regional insurance company has grown from a worker's compensation provider to a leading local personal and commercial insurance company. The company provides personal and commercial insurance to cover damages and injuries from an accident for members of the New Jersey Business and Industry Association (NJBIA) and employees of specific public and private businesses.
What is NJM Insurance Company?
New Jersey Manufacturer's Insurance, known as NJM Insurance, was founded in 1913 by a group of local factory owners. The company was designed to provide affordable worker's compensation insurance from a local company.
Commercial auto was added to the product lineup in 1917, and in 1921 the New Jersey Manufacturer's Fire Insurance Company was established to offer personal lines insurance.
After several more shifts, the company combined all of their lines of business under one name. The company is partnered with the NJBIA to provide types of coverage like commercial and personal insurance, to members and employees of member companies, making them a niche market insurer. They also write coverage for workers at other specific employers, including public school and federal government employees.
Products include worker's compensation, commercial auto, personal auto, and home insurance. They are sold directly and are available in New Jersey and Pennsylvania.
Are you looking for free insurance quotes?
Your one-stop online insurance guide. Get free quotes now!
Secured with SHA-256 Encryption
What insurance products are offered?
NJM writes auto/home insurance for individuals and commercial auto and worker's compensation business insurance. They also offer flood insurance through the National Flood program.
Is auto insurance offered?
NJM offers all of the basics of auto insurance with many options to choose from as add-ons on a personal auto policy. These include liability coverage, comprehensive coverage and collision coverage, and additional coverage options like GAP insurance, MedPay or personal injury protection (PIP) and more.
They advertise as a company offering high-quality policies rather than cheap policies, aligning themselves with some major insurers who frequently point out that better coverage and service is more important than the lowest rate.
In addition to a list of common discounts like a safe driver or multi-car discount, NJM also pays dividends to policyholders, at an average rate of 5% of the yearly premium each year. Special dividends are also paid when available based on company performance.
While it is usually an add-on option with most insurance companies, NJM includes roadside assistance free of charge with all of their auto policies. Not only do you get extra coverage at no additional expense, you also have the added peace of mind that comes while driving.
Is specialty vehicle offered?
NJM doesn't write specialty vehicle coverage directly but does offer ATV and motorcycle insurance through a partnership with American Modern.
Are you looking for free insurance quotes?
Your one-stop online insurance guide. Get free quotes now!
Secured with SHA-256 Encryption
Is home insurance offered?
NJM writes homeowners insurance and renters insurance policies for eligible individuals.
In addition to the standard home insurance policy coverage for structure, personal property, and liability, NJM offers common add-ons such as scheduled personal property riders for high-value items, water back-up coverage, and credit card fraud coverage.
Like its auto insurance policies, home insurance policies are eligible for dividends that are paid out regularly. The company also offers a bundling discount for auto and home insurance of 15%.
Is worker's compensation coverage offered?
NJM's first product, worker's compensation is available to eligible companies. As with the personal lines policies, these products pay dividends.
Are commercial auto policies offered?
NJM writes commercial auto insurance for qualifying businesses. Just like the personal auto insurance coverage, commercial policies include free roadside assistance, and also earn dividends.
Are you looking for free insurance quotes?
Your one-stop online insurance guide. Get free quotes now!
Secured with SHA-256 Encryption
Who qualifies for coverage?
As a niche insurer, customers must qualify for coverage with NJM. Personal and commercial qualification requirements differ slightly.
For Commercial insurance, the company must be a member of the New Jersey Business and Industry Association.
For Personal Insurance, applicants must meet one of these requirements:
Employed by a member company of the NJBIA
Employed by the state of New Jersey or a city, county, or township in New Jersey
Employed by a New Jersey public school
Employed by the federal government
A current or previous named insured, resident, or vehicle operator on an existing or previous NJM policy
Are New Jersey Manufacturer's Insurance rates affordable?
As a direct-buy insurance company also offering dividends to members, NJM is likely to be fairly competitive in terms of insurance costs; membership insurance companies often are since their risk pool comes with limits.
How does the insurer process claims?
NJM's claims can be filed in several ways depending on the type of policy. The company offers a 24-hour toll-free claims line for auto and home insurance claims, as well as an online claims system. The online system also allows uploading of photographs to allow customers to easily provide images of damage to adjusters.
Commercial auto claims can also be filed through a 24-hour a day toll-free number. Worker's compensation, however, uses a different number that is only open 8 a.m. to 5 p.m. Monday through Friday.
The company does not provide much information on how claims are processed, but likely follows the standard procedures of investigation and fault determination.
NJM has a preferred network of car repair shops known as their Premier Car Care program that work directly with the insurance company and provide a 2-year warranty on repairs. Policyholders can also choose any repair shop they prefer.
Are you looking for free insurance quotes?
Your one-stop online insurance guide. Get free quotes now!
Secured with SHA-256 Encryption
Are there consumer complaints against the company?
Although NJM is not accredited on the BBB, they have an A+ rating with the Better Business Bureau site, with a total of 24 customer service complaints in the past three years, 12 of which were in the past 12 months. Even for a smaller regional insurer, that is a low number of complaints.
Overall, there are very few complaints anywhere online about the company. There are also more positive reviews indicating customer satisfaction out there than we normally see, for an insurance company of any size. Even a couple of positive reviews are highly encouraging since few people write reviews of insurance companies when they are pleased with their service. As a result, they carry more weight.
What is the company's financial strength rating?
| Rating Company | Grade | Financial Outlook |
| --- | --- | --- |
| AM Best | A+ | Stable |
| Fitch | N/A | N/A |
| S&P | N/A | N/A |
What's the bottom line?
If you qualify for NJM insurance, they are well worth a look. The company has a strong reputation, with very few complaints, and offer both discounts and dividend payouts to their customers. With a long history in business, they are also a stable company. Although rates may not compare readily with major nationwide insurers, NJM is definitely worth considering, particularly for those who prefer a smaller, local insurance company.
Editorial Guidelines: We are a free online resource for anyone interested in learning more about insurance. Our goal is to be an objective, third-party resource for everything insurance related. We update our site regularly, and all content is reviewed by insurance experts.