Best Auto Insurance After a DUI
DUI auto insurance does not affect the type of insurance coverage you have or need, though you'll likely be required to file an sR-22. However, it will usually cause your rates to increase. A way to combat rates increasing is by raising your deductibles.
Free Car Insurance Comparison
Compare Quotes From Top Companies and Save
Secured with SHA-256 Encryption
UPDATED: Jun 1, 2022
It's all about you. We want to help you make the right coverage choices.
Advertiser Disclosure: We strive to help you make confident insurance decisions. Comparison shopping should be easy. We are not affiliated with any one insurance provider and cannot guarantee quotes from any single provider.
Our insurance industry partnerships don't influence our content. Our opinions are our own. To compare quotes from many different insurance companies please enter your ZIP code on this page to use the free quote tool. The more quotes you compare, the more chances to save.
A DUI is a major violation, and as such, it is going to impact your insurance. In recent years laws have become much stricter for conviction of a DUI, and in some states may even include immediate suspension of your driver's license. In addition to the violation itself, this can also have an impact on your insurance.
Can you get auto insurance with a DUI? While a single DUI on your record is unlikely to result in your insurance company dropping you – as long as you have a clean driving record otherwise – most likely it will cause your auto insurance premiums to increase. Some insurance companies weigh a DUI more heavily when it comes to rates increasing. Whether this is the case for you or a concern, we'll cover what to look for when shopping around.
The Basics of Auto Insurance for a DUI
A DUI does not affect the type of insurance coverage you have or need, although you may be required by the state to complete an SR-22 form, which is a financial responsibility filing provided by your insurance company to your state's motor vehicles department. This filing states that you have met the legal requirements for insurance in your state.
Aside from the SR-22, you should not have to change anything about your insurance policy, although you may want to. How can you lower your rates with a DUI? One of the ways to combat the rate increase after a DUI is to increase your deductibles. Although it can be a tempting way to make things cheaper, it may be best to avoid dropping your liability levels.
As stated above, a single DUI probably is not going to lead to your insurance company dropping you as long as you have a clean record otherwise. However, if the DUI is on top of other violations (such as license suspension) in recent years, you may find yourself categorized as one of the highest insurance risks. This could mean your insurance company will decide to non-renew your policy (refuse to renew it at the end of the policy term) and leave you on the hunt for new insurance. There are a number of companies out there that specialize in non-standard (high-risk drivers) insurance policies, but they are expensive and usually an option only chosen by those who have no other choice.
Assuming you do not have to switch companies, however, you may want to anyway. Some companies tend to have a high average rate hike for drivers with a DUI. If that's the case, you will want to shop your insurance around to see if you can get a better rate somewhere else.
Are you looking for free insurance quotes?
Your one-stop online insurance guide. Get free quotes now!
Secured with SHA-256 Encryption
Our Process
After a DUI, many people fear they will be stuck with a cut-rate insurance company that does not provide the service level of a top-notch company. Our first goal in selecting the best choices for insurance after a DUI was to make sure that is not the case. All of the companies on our list have a good reputation for taking care of their customers and providing great policies with great service.
A DUI does usually mean higher rates – there are not many ways around that. To help mitigate that problem, we looked for insurance companies that are known for having the lowest rates for drivers, and those that won't send those auto insurance rates through the roof for a driver with a DUI. These rates will vary from state to state as well as based on your own particular situation.
While there may be a small, local company that may wind up having good auto coverage options and competitive rates for you, in order to provide information that is of assistance to the largest number of people, we selected companies available in the widest possible geographic area.
Our Top Recommendations
All three of these companies offer drivers with a DUI good coverage, and each of them ranks among the lower-priced options.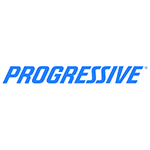 Progressive
Progressive has one of the lower DUI rate increase percentages nationwide, and since their rates are already low that makes them a good pick for anyone needing DUI insurance. If you are also in need of an SR-22 filing or an SR-22 policy, Progressive will handle it for you quickly through their electronic system.
They are also the third-largest insurance company in the country and have built a good reputation for customer service. That means they'll be there for you when you need them.
State Farm
Many people think of State Farm as a more expensive insurance company, but in reality, they always perform well in our rate tests. They also have one of the less impactful rate increases for a driver with a DUI.
State Farm has is the top car insurance company in the country for good reason; they take care of customers and they have an excellent insurance program. They are most likely to provide the best coverage to drivers with DUIs. This can also include drivers with other policies through State Farm as well, as their home and driver discount makes a huge dent in the rates.
Esurance
Backed by parent company Allstate, Esurance offers lower rates thanks to their online, paperless approach. They also help drivers who have had a DUI, offering advice and information on their website.
Esurance rates typically come in on the lower range, so even with the DUI increase, they're still one of the more affordable insurance options. They will also take care of filing an SR-22 for you efficiently through their electronic system.
Shopping for Insurance With a DUI
After you have been convicted of a DUI, your first step should be to wait – see what happens with your current insurance company. A DUI will not hit your rates until your current policy renews in most cases (that does not mean you'll pay for it for a shorter time period, just that you will start paying for it and stop paying for it on a delayed timeline) because most insurance companies do not check your record in the middle of the policy term.
When you get your policy renewal with the rate increase and now know what number you're looking at, it's time to start shopping around. You may well find that your best bet is to stay with your current insurance company if they are not going to drop you. This is especially true if you have been with them a while and are receiving good discounts there, including longevity and multi-policy.
Disclose your DUI right away when you are requesting car insurance rates. If you don't, the rates you get back will not be accurate and will go up when the insurance company pulls your driving record (which they will do before issuing a policy). There is no point in comparing rates for which you won't actually be able to qualify.
If you need SR-22 insurance as the result of your DUI, you will need to take care of the matter right away and not at renewal. You will still have time to shop around while you wait to see what rate increase hits you on your existing policy. Some insurance companies do not handle SR-22 filings – most do, but some do not. If that is your situation, you will need to move quickly to get a new policy in place and get that filing taken care of, or you will not be able to drive.
Are you looking for free insurance quotes?
Your one-stop online insurance guide. Get free quotes now!
Secured with SHA-256 Encryption
The Bottom Line
DUI convictions are costly, period. The best company for you is going to depend on a lot of factors, including your previous driving record and what your rates looked like before the conviction, including what discounts you had. As with all insurance needs, shopping around to compare is always a good idea and will help you to get through the three years during which a DUI affects your insurance rates. In the meantime, make sure to keep a clean record going forward – another violation on top of a DUI may push you out of the standard insurance market.
Are you looking for free insurance quotes?
Your one-stop online insurance guide. Get free quotes now!
Secured with SHA-256 Encryption
Are you looking for free insurance quotes?
Your one-stop online insurance guide. Get free quotes now!
Secured with SHA-256 Encryption
Editorial Guidelines: We are a free online resource for anyone interested in learning more about insurance. Our goal is to be an objective, third-party resource for everything insurance related. We update our site regularly, and all content is reviewed by insurance experts.