Best Auto Insurance for New Drivers
The three best auto insurance companies for new drivers are GEICO, Progressive, and Esurance. All three provide cheap auto insurance rates for new drivers, and they also have new driver car insurance discounts to help you save money.
Free Car Insurance Comparison
Compare Quotes From Top Companies and Save
Secured with SHA-256 Encryption
UPDATED: Jun 1, 2022
It's all about you. We want to help you make the right coverage choices.
Advertiser Disclosure: We strive to help you make confident insurance decisions. Comparison shopping should be easy. We are not affiliated with any one insurance provider and cannot guarantee quotes from any single provider.
Our insurance industry partnerships don't influence our content. Our opinions are our own. To compare quotes from many different insurance companies please enter your ZIP code on this page to use the free quote tool. The more quotes you compare, the more chances to save.
First-time drivers face very high auto insurance rates; it is a challenge to find good coverage from a reputable company at an affordable rate; this could be especially true for licensed teens. Shopping for your first insurance policy is confusing and overwhelming, but there are ways to make it easier.
Before you buy a policy, it is important to understand why you need insurance and what coverage you really need. Doing so will allow you to make an informed decision on the best policy for your needs. Let's jump right in.
The Basics of Insurance for New Drivers
As soon as you become a licensed driver, you are required by law to carry a basic amount of liability insurance. These legal minimum coverages vary from state to state, and it is designed to make sure that all drivers are financially responsible for any damage caused in an accident where they are at fault.
All states have insurance laws that require drivers to carry insurance coverage to pay for bodily injury as well as property damage. Some insurance laws also require other liability coverage, such as uninsured/underinsured motorist coverage or personal injury protection. Every policy sold in your state will provide at the very least this legal coverage.
In addition to what the law requires, if you have a loan on your car your lender will also have requirements. You will need to carry comprehensive coverage and collision coverage to pay for the damage to or loss of your car in an at-fault accident. Lenders typically require these things to protect their interests in your vehicle. They may also have a limit on how high your deductible can be to ensure you can afford to pay your share; check with your lender on their rules before you shop for insurance.
It is vital for new drivers to understand that while the state minimum may get you on the road legally, it is not always sufficient in the event of an accident. In fact, most state minimums are not enough to cover you in a serious accident; insurance experts recommend carrying higher liability limits even though it is costlier.
Are you looking for free insurance quotes?
Your one-stop online insurance guide. Get free quotes now!
Secured with SHA-256 Encryption
Specifics of Auto Insurance for New Drivers
While there is no specific coverage outside what is required by law for all drivers, first-time drivers do have a few things to consider. This is because these types of drivers are viewed differently by insurance providers compared to experienced drivers. Nonetheless, there are some common discounts to be on the lookout for.
The first is the discounts offered to new drivers. If you're a teen driver, most insurance companies will offer a discount for completing a driver education course. They may also have their own new or teen driver program you can complete for an added discount.
Furthermore, providers can offer discounts to students. A student discount may be offered to students who maintain a good grade point average. This applies to both high school and college students in most cases, so ask about it when getting quotes.
Our Process
As always when recommending insurance companies, one of our top priorities is choosing companies that have a good reputation. This is especially vital when you are shopping for new driver insurance, as it can be easy to choose a cut-rate insurance company in order to fit your budget only to find out they are not there for you when you have a claim.
That said, we also took into consideration the company's rates. Due to the fact that new driver insurance is so expensive, finding a company that offers lower premiums in addition to good service is the crux of the matter.
Our top picks for new driver insurance offer good discounts to help keep rates down, and they are a good value even if you are a new driver seeking insurance on your own and are not able to take advantage of the discounts offered by joining the policy of a parent, guardian, or another family member.
Finally, while cheap rates can be had from companies that have eligibility requirements, such as those offered to military members by USAA, we chose companies that are open to everyone and sell their products across the nation.
Our Top Recommendations
All three of these companies meet our criteria for rates, service, and new driver-friendliness.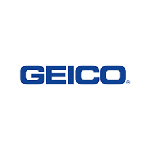 Geico
It is not a surprise to see Geico in our list, as they make most lists where budget is a factor. Across the board, Geico has some of the best rates around, and that is not any different for new drivers. Geico offers discounts for students and driver education discounts to make their rates even better, and they have an easy-to-use mobile app and straightforward approach that will not confuse people new to insurance.
Geico also has a good reputation for customer service and ranks highly in claims satisfaction surveys; it is no wonder they have reached the number two spot in market share across the country.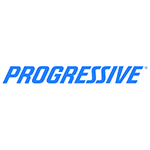 Progressive
From the number two insurance company in the nation, we come to the number three. Like Geico, Progressive has lower rates than most companies for all drivers and does well for new drivers as well.
Progressive offers a slew of discounts, including those aimed at new or inexperienced drivers, and tools to help get your coverage within your budget. They also come with a good reputation for customer service and, again, an easy-to-use mobile app and online system.
Esurance
Esurance is not one of the biggest companies, but they are owned by one of them; as an Allstate company, they have the financial backing to pay claims. They are the online-only Allstate company, which makes them competitive for rates with Geico and Progressive.
In our rate comparisons, they perform well even for new drivers who are seeking insurance solo, which is a big plus and means that as you qualify for more discounts you can expect rates to get even better.
Are you looking for free insurance quotes?
Your one-stop online insurance guide. Get free quotes now!
Secured with SHA-256 Encryption
Shopping for Insurance for New Drivers
The first instinct of many new drivers when they take a look at the insurance rates is to select a bare-bones legal minimum policy. Certainly, if that is all you can afford, it is better than having no coverage, but in the event of a serious accident, you could find yourself responsible for thousands of dollars in damages. Statistically, new drivers are at a higher risk of that happening – so be aware of the chance you are taking.
You may or may not need comprehensive and collision coverage; if you do not have a loan and drive a low-value car, you may be able to manage without them. Skipping them means that there is no recourse for you, however, if your car is stolen or damaged in an at-fault accident. Be sure you can handle the financial fallout of those events.
If you are able to add your car to the existing policy of a parent, guardian, or another family member, that could be more affordable than having a separate policy. Even students away from home at college can still be insured on a parent's policy at most insurance companies. This will let you take advantage of the discounts they have earned, as we as multi-policy discounts.
Even if you are unable to add your car to another auto insurance policy, there may still be a way to take advantage of multi-policy discounts if you rent a home. Many insurance companies offer a discount for taking out a renter's policy. While that may seem like an extra expense, the discount can be so good that you wind up paying less for both policies than you would have paid for auto alone.
Finally, shop around as much as you can. Make sure that every quote you get meets your needs for coverage, and then compare as many companies as possible. Average rates vary from state to state and even zip code to zip code, so the company that's best for one new driver may not be the best for you.
The Bottom Line
New driver rates are high, but there are a lot of ways to make your insurance more affordable. Take the time to compare rates while making certain that you are buying a policy that gives you good value, not just a cheap premium.
Remember that as you prove yourself to be a safe driver, those rates are going to get better; it is vital in these first few years to be cautious, avoid tickets, and earn the discounts that insurance companies offer to good drivers.
Are you looking for free insurance quotes?
Your one-stop online insurance guide. Get free quotes now!
Secured with SHA-256 Encryption
Are you looking for free insurance quotes?
Your one-stop online insurance guide. Get free quotes now!
Secured with SHA-256 Encryption
Editorial Guidelines: We are a free online resource for anyone interested in learning more about insurance. Our goal is to be an objective, third-party resource for everything insurance related. We update our site regularly, and all content is reviewed by insurance experts.