Best Auto Insurance for Texas
If you're looking for the best auto insurance in Texas, three companies you may want to consider are Liberty Mutual, GEICO, and Farmers Insurance. Rates can vary widely, so compare as many companies as possible before you make your decision, and make sure you're being quoted the coverage you really need. Your location and what sort of vehicle you own will determine what you'll need, in addition to other various factors.
Free Car Insurance Comparison
Compare Quotes From Top Companies and Save
Secured with SHA-256 Encryption
UPDATED: Jun 1, 2022
It's all about you. We want to help you make the right coverage choices.
Advertiser Disclosure: We strive to help you make confident insurance decisions. Comparison shopping should be easy. We are not affiliated with any one insurance provider and cannot guarantee quotes from any single provider.
Our insurance industry partnerships don't influence our content. Our opinions are our own. To compare quotes from many different insurance companies please enter your ZIP code on this page to use the free quote tool. The more quotes you compare, the more chances to save.
They say everything is bigger in Texas, but everyone hopes that does not include the auto insurance bill. While Texas ranks at number 10 for the most expensive places to insure a car, that varies based on where you live – rural or urban.
Because Texas is a big state with a blend of large cities and remote rural areas, car insurance rates can vary. But whether you're out on the family ranch or in the heart of the big city, there are excellent options to choose from.
We have a free comparison tool that will let you compare quotes from different companies. Since there are so many different services offered, in order to find the lowest rate for the coverage limits you need, taking a peek at what various companies offer can save you money.
What are the basics of Texas auto insurance?
Like all states, Texas has a legal minimum amount of car insurance that every driver is required to carry. The law in Texas states that the vehicle must be covered by liability insurance with at least $30,000 per person and $60,000 per incident for bodily injury, and $25,000 for property damage. The minimum insurance requirements do vary from state to state, so it's best to know about what's required in your area.
There are a couple of ways to meet the requirement without a car insurance policy. Those are:
A surety bond filed with the Texas Department of Public Safety, including at least two people owning property worth double the required insurance amount at minimum
A $55,000 deposit in cash or securities with the state comptroller
A $55,000 deposit with the county judge by cash or cashier's check
Qualifying self-insurance for a fleet of 25 vehicles or more
As mentioned above, your requirements will depend on where you live. However, your insurance company may have requirements of their own. Texas has no other legal requirements, but your lender may require you to carry comprehensive coverage and collision coverage with a maximum deductible amount, so be sure and check the requirements before you shop.
Beyond what you need to carry, you can select from a variety of optional coverage offered by car insurance companies. These include things like rental car coverage, roadside assistance, and more.
Bear in mind that the legal minimum is rarely enough coverage, and experts recommend you carry higher limits for better protection. In a major accident, these minimum limits will be exceeded quickly. That's why there are so many policy types, so that you can have your pick of what suits your budget as well as gives you excellent coverage.
Are you looking for free insurance quotes?
Your one-stop online insurance guide. Get free quotes now!
Secured with SHA-256 Encryption
What are the specifics of buying auto insurance in Texas?
In terms of car insurance, there are not necessarily things to note that is state-specific to Texas, but there are a few things to keep in mind.
First of all, Texas has a lot of ranch and farmland, and there are insurance companies that cater to those who run that type of operation. Farm vehicles can qualify for specific policies, so if you have a truck that is mainly used on the farm, you might want to look into that type of coverage.
Second, Texas borders Mexico in many areas, and quick trips across the border are not uncommon. If you are driving south, remember that your American policy will not cover you in Mexico. You will need to obtain a temporary Mexican policy before you cross the border.
What is our process?
To provide the best choices for auto insurance in Texas, we started with company reputation. We looked not only at overall complaint volumes and ratings but also the Texas Department of Insurance complaint ratio records. From these, we selected companies that have a low complaint volume and rank well overall.
We also looked for companies that offer reasonable rates for good coverage – in other words, the best overall value for Texas drivers.
All of the companies on our list offer coverage across the state, but we did take into consideration which companies would be best for rural Texans as well as which would be best for urban dwelling Texans, and we offered recommendations for each.
Our Top Picks
These three companies give Texas drivers great coverage at good rates, and back it with a solid reputation as well.
Liberty Mutual has a long history and solid offerings within Texas and comes in as a top pick for any Texas driver looking for the financial stability of a major insurance company, while also shopping on a budget. They are a one-stop shop for most insurance needs, and they offer plenty of multi-policy discounts to sweeten the deal, making them a great pick for those looking to bundle.
Liberty Mutual consistently scores well in consumer ratings and has a low complaint volume overall. They offer a good blend of available personal agent assistance as well as online and mobile app options, which makes them appealing to both traditional and modern-minded car insurance shoppers.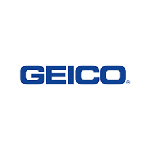 GEICO
GEICO the is a best bet for just about any Texas driver. They can cover you in the city or out and have some of the best rates across the board in the state. Their complaint ratio is low, and they are the second largest insurance company in the nation.
GEICO is a top pick for drivers who prefer to get everything taken care of directly online, and they offer a mobile app that allows access to electronic ID cards and policy information. That makes them an especially good choice for busy drivers needing to take care of business on the run.

Farmers
Farmers also has a complaint ratio of less than 1 complaint per 100,000 people, and they have some of the best rates all around for Texas drivers as well as a good reputation. They are a great pick for any driver that prefers to work with an agent, and also offer one-stop shopping for all of your insurance needs.
As a large group of companies, Farmers can cover many different types of vehicle, including specialty vehicles. And they are financially stable, giving extra peace of mind.
Are you looking for free insurance quotes?
Your one-stop online insurance guide. Get free quotes now!
Secured with SHA-256 Encryption
What should you do to find auto insurance in Texas?
No matter what your car insurance needs – from a farm truck to a city commuter car – shopping around is the best way to get the right coverage at the right price. The best company for one driver is not necessarily the right pick for another. Where you live makes a big difference to rates, the least expensive company in one city may be a lot more expensive in another.
When shopping around, be sure that you know what coverage you need across the board, including liability limits and comprehensive and collision deductibles. Asking for the same coverage on every quote means you will be comparing rates on apples to apples policies.
Texas has higher legal minimums than some other states, but it is still a good idea to quote higher liability limits. The added cost is well worth it for additional peace of mind and protection.
It is also a good idea to shop your other policies around, especially your home insurance, at the same time. Auto/home discounts are some of the biggest around, therefore, taking advantage of them can save you a lot of money.
What's the bottom line?
Texas is a big state with a lot of different areas and insurance needs. You're going to need different types of coverage depending on where you live, vehicle type that you own, and other more personal factors.
Look to companies that specialize in what you need, especially if you live in a farming or ranching community; Texas has homegrown companies that understand those needs. Looking at the cheapest option may not lead you to a company that will be able to help. So instead of focusing just on the cheapest rates, look at the entire customer experience you want.
Rates can vary widely, so compare as many companies as possible before you make your decision, and make sure you're being quoted the coverage you really need, not just the least expensive insurance possible.
Don't forget about our comparison tool, which will help you to compare quotes from various companies in order to find affordable insurers, helping you to make your auto insurance buying decisions with confidence.
Editorial Guidelines: We are a free online resource for anyone interested in learning more about insurance. Our goal is to be an objective, third-party resource for everything insurance related. We update our site regularly, and all content is reviewed by insurance experts.