Best Insurance for SR-22
The best insurance for SR-22 is able to handle an SR-22 quickly and efficiently, and have widely available products. Foremost, Esurance, and Progressive are some of the best companies when it comes to obtaining a policy with an SR-22.
Free Car Insurance Comparison
Compare Quotes From Top Companies and Save
Secured with SHA-256 Encryption
UPDATED: Jun 1, 2022
It's all about you. We want to help you make the right coverage choices.
Advertiser Disclosure: We strive to help you make confident insurance decisions. Comparison shopping should be easy. We are not affiliated with any one insurance provider and cannot guarantee quotes from any single provider.
Our insurance industry partnerships don't influence our content. Our opinions are our own. To compare quotes from many different insurance companies please enter your ZIP code on this page to use the free quote tool. The more quotes you compare, the more chances to save.
The requirement for an SR-22 is given to drivers as the result of certain violations; there are a variety of situations where filing an SR-22 form is a requirement of keeping your license.
Whatever the reason for the SR-22, it can make insurance a little more complicated in some cases. While most insurance companies are capable of filing an SR-22 on your behalf, it usually means you will be considered a high-risk driver. That leads to higher rates and in some cases to non-renewal of your insurance policy. Whether you need to shop around because your rates have gone up or because your current insurer is unable to cover you anymore, you do have options.
What are the basics of SR-22 insurance?
An SR-22 may also be called a certificate of insurance or a financial responsibility filing. It is not a type of auto insurance policy, but it is simply a certificate filed by your insurance company to provide evidence that you are meeting your obligation to the state's financial responsibility law.
Being required to file an SR-22 does not change the coverage you need to carry on your policy. You must carry a policy that meets the state's legal minimums, and if you have a loan, you will also need to meet your lender's requirements for auto insurance coverage.
Typically, your auto insurance company can file an SR-22 for you, although there are some that do not provide this service. It is fairly likely that your current insurer can file it.
What needing an SR-22 means to your insurer is that you are a higher-risk driver. That is because filings are usually required as the result of a major violation or of repeated minor violations. Some of the situations that might result in an SR-22 are driving without insurance, DUI, being found at fault in a serious accident, or repeated minor driving violations like multiple speeding tickets in a short time period.
Higher-risk drivers do pay higher insurance rates, and in some cases, they mean the insurance company will make the decision that the risk is too high, and they will no longer provide coverage. With or without an SR-22, major violations or multiple minor ones can lead to this same result.
Are you looking for free insurance quotes?
Your one-stop online insurance guide. Get free quotes now!
Secured with SHA-256 Encryption
What are the specifics of SR-22 insurance?
While there is nothing special about the insurance policy itself, the SR-22 form does have a few specific requirements.
First of all, there is a filing fee, usually, this fee is about $25. Only your insurance company can file the SR-22 form for you – it is not something you can do yourself. Simply showing proof of insurance to your Department of Motor Vehicles (DMV) does not meet the SR-22 requirement.
There are some insurance companies that focus on providing coverage to those who need an SR-22. These companies are often a last-ditch choice for high-risk drivers who are not able to get coverage in the standard market and are referred to as non-standard insurers. Bear in mind that an SR-22 does not automatically mean you will not be able to get a standard type of coverage – it really depends on your driving record.
What is our process?
Our first step to choosing the best insurance companies for an SR-22 coverage was to acknowledge that some drivers will be able to get coverage from a standard insurance company and others will not. We, therefore, chose companies that represent both options.
We also looked at the company's reputation. Unfortunately, many non-standard insurance companies suffer from a poor customer service experience, but there are some solid companies out there. All of our top picks have a good reputation for handling claims.
Rates are always a concern when it comes to needing an SR-22 filing. The bottom line is that if you need an SR-22, odds are good you have something on your record that is going to hike up your rates. We chose our top picks based on companies with good rates, and also looked for companies where discounts could help bring those rates down for the cheapest car insurance options.
We also chose companies that will handle your SR-22 filing quickly and efficiently, so there is not any delay.
As always, we chose companies whose products are widely available; our selections do not have specific eligibility requirements for obtaining insurance (such as USAA which is only offered to military members), and they are available nationwide.
What are our top recommendations?
We chose two standard companies and one non-standard insurance company to round out our top three coverage options.
Foremost
Foremost is our pick for SR-22 drivers needing non-standard auto insurance thanks to a good reputation and position as a part of the Farmers Insurance Group of companies. That connection gives them a solid financial backing, and also means customers can take advantage of multi-policy discounts with Farmers products as well as Foremost products.
Foremost does not offer online quoting for rate comparisons, but we would not expect them to be the least expensive option. They do, however, have an extensive list of discounts that are even available to higher-risk drivers.
Esurance
With fast, efficient, online systems, Esurance will get you covered and get your SR-22 filed quickly and with little effort on your part. They have a good reputation and insure a wide variety of drivers.
Esurance is also one of the more affordable choices in the market and has a list of discounts available even to high-risk drivers including a paid in full discount, online purchase discount, and a discount for switching your insurance, as long as you do not have any lapses. All of that can help bring rates down further.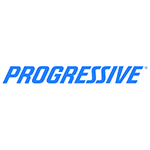 Progressive
Progressive offers insurance even to drivers with some problems with their driving record, including those requiring an SR-22. They are also one of the top insurance companies in the country and known for competitive rates for drivers.
Progressive handles SR-22 filings quickly and will file electronically as soon as your auto policy is issued. They are also good to have at your back in the event of a claim, with a strong reputation and solid customer service record.
Are you looking for free insurance quotes?
Your one-stop online insurance guide. Get free quotes now!
Secured with SHA-256 Encryption
What about shopping for SR-22 insurance?
If you already have multiple insurance policies with your current insurance provider and are not going to be non-renewed for the violations associated with the SR-22, you might want to stay put. Your multi-policy discounts, longevity discounts, and other deals with the current company may well make up for the increased cost of your auto insurance due to the SR-22. Remember that the SR-22 is only for three years, and the rate increase for the violation(s) will drop each year. You might want to hang tight rather than give up the relationship and discount list you have built.
That said, it's a good idea to get some quotes and make sure you get quotes for moving all of your insurance in order to take advantage of multi-policy discounts. Every company weighs violations differently, so while one company may really ding you on rates, another may be able to help you save a lot of money.
When obtaining quotes, it is vital, to be honest about your driving record and SR-22 needs. Leaving anything off on the quote is going to result in inaccurate rates, which will increase the minute the company pulls your driving record. Getting accurate rates lets you make an informed decision.
Finally, make sure you research any company's reputation. At times, smaller-sized local companies may be able to do better for you on an SR-22 filing than even the major national insurers. However, it is important to be certain you are getting good coverage from a reputable company.
What's the bottom line?
Having to file an SR-22 means you have something on your driving record that's going to kick up your insurance premiums, but it doesn't necessarily mean you need to switch to a high-risk insurance company. Check with your current insurance company, and then shop around to compare some rates.
You are going to pay more for your insurance for a while. However, the rate hikes are temporary, and with some discounts and careful driving in the future, your rates and driving privileges will be back to normal in a few years.
Editorial Guidelines: We are a free online resource for anyone interested in learning more about insurance. Our goal is to be an objective, third-party resource for everything insurance related. We update our site regularly, and all content is reviewed by insurance experts.