Presbyterian Healthcare Insurance Review & Complaints: Health Insurance
Presbyterian Healthcare Services reviews are generally positive. Presbyterian Healthcare offers health insurance at all levels with plans including bronze, silver, gold, and platinum as well as catastrophic and medicare advantage plans. Presbyterian health insurance rates range from $251/mo for catastrophic coverage to $519/mo for the Platinum plan.
Free Car Insurance Comparison
Compare Quotes From Top Companies and Save
Secured with SHA-256 Encryption
UPDATED: Jun 1, 2022
It's all about you. We want to help you make the right coverage choices.
Advertiser Disclosure: We strive to help you make confident insurance decisions. Comparison shopping should be easy. We are not affiliated with any one insurance provider and cannot guarantee quotes from any single provider.
Our insurance industry partnerships don't influence our content. Our opinions are our own. To compare quotes from many different insurance companies please enter your ZIP code on this page to use the free quote tool. The more quotes you compare, the more chances to save.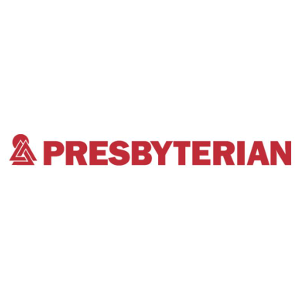 Presbyterian Healthcare Services is a New Mexico-based complete healthcare system that includes a health insurance plan. They serve approximately one-third of New Mexico residents in some capacity.
Our Presbyterian Healthcare review will cover everything you need to know, from Presbyterian Healthcare Services leadership to the Presbyterian Healthcare Service address.
If you want to compare rates to save on insurance before you read more about Presbyterian Healthcare, we can help. Enter your ZIP code now to browse affordable health care options.
About Presbyterian Healthcare Services
Presbyterian Healthcare traces its roots to Southwest Presbyterian Sanatorium, a small tuberculosis sanatorium created in 1908 in Albuquerque, New Mexico. As the tuberculosis crisis waned, the sanatorium changed its focus, and in 1950 changed the name to The Presbyterian Hospital Center.
The following decades saw expansion across the state, with new health centers added and the addition of Presbyterian Health Plan to provide health plan options to members. The health plan branch offers individual and family plans, group health, and Medicare Advantage plans.
The wide range of health plans offer access to all of Presbyterian's facilities and healthcare providers as well as an extended network of providers across the state.
Are you looking for free insurance quotes?
Your one-stop online insurance guide. Get free quotes now!
Secured with SHA-256 Encryption
Presbyterian Health Plans
Presbyterian offers PPO health plans at all levels, as well as Medicare Advantage options for those who qualify for the medical coverage.
Individual & Family Plans
All of Presbyterian's individual plans, at all levels, include vision coverage, fitness center memberships, and access to video consultations with a doctor (at no charge on most plans). They offer plans from Catastrophic to Platinum.
Catastrophic
The Catastrophic plan, like all plans of this type, has a fairly high deductible that applies to most services. The deductible is $7,350 individual and $14,700 family, which is also the out of pocket limit. Three primary care visits are offered at no charge each year, after which the deductible applies. All visits are covered in full after the deductible.
Bronze
There are three Bronze plans. The Bronze 3 plan is much like the catastrophic, with the same deductibles and all services except preventative care subject to that deductible before services are covered in full.
The Bronze 2 plan has a lower deductible at $6,550 individual (doubled for families). Again, all services are covered in full after the deductible is met.
The Bronze 1 plan differs in that it has a copay of $20 for primary care visits, which are not subject to the deductible. The deductible, which is the same as the Catastrophic and Bronze 3 plans, applies to most other services, including prescriptions, which are covered in full when the deductible is met.
Silver
Four Silver level plans are offered, with differing deductibles and copays/coinsurance amounts.
Silver 1 has a low deductible at $2,800 individual, doubled for family. Services, aside from preventative, are covered with a 20% coinsurance after the deductible is met.
Silver 2 has the lowest of all the silver level deductibles, at $2,500 individual, doubled for family. There is a $30 copay for primary care visits, and Tier 1 prescriptions have a $0 copay as well – neither is subject to the deductible.
Silver 3 is also a copay plan, with a higher $4,500 deductible for individuals, double for family. The primary care copay is $35, and again Tier 1 drugs are $0; neither is subject to the deductible.
Finally, Silver 4 has the highest deductible at $5,000 individual, $10,000 family. It has the lowest primary care copay, at $20, and matches the preceding 3 silver plans with a $0 Tier 1 copay. Again, these services are not subject to the deductible.
Gold
There are two Gold level plans available. Gold 1 is a low deductible plan with a $500 individual deductible that is doubled for families. It has a $25 copay for primary care office visits, and again the $0 copay for Tier 1 drugs.
Gold 2 is essentially the same in terms of coverage, but has a higher deductible at $3,750 individual in return for a lower monthly cost.
Platinum
Finally, there is one Platinum plan available. It has the lowest deductibles at $100 individual and $200 family, and the lowest primary care copay at $5 per visit. Prescription coverage again has a $0 copay for primary care.
Medicare Advantage Plans
Presbyterian Senior Care is the company's Medicare Advantage program. Both HMO and PPO plan options are available, and there are no deductibles with any of the plans.
There are three HMO plans. Plan 1 is the $0 added premium option, but does not include prescription drug coverage. Primary care visits are $5, and specialist visits are $50 under this plan.
Plans 2 and 3 both include prescription drug coverage. Plan 2 has copays of $5 for primary care and $50 for specialist care, while Plan 3 lowers the specialist care copay to $40. Both plans cover Tier 1 drugs with a $4 copay, increasing from there. There is a deductible for Tiers 3 and above of $400 on Plan 2 and $250 on Plan 3.
There are two PPO plan options. Both plans have the same copays of $5 for primary care and $50 for specialist visits. Plan 1 does not include prescription drugs, but Plan 2 does; this is the main difference between the two. Plan 2 has a $375 prescription deductible that applies to all Tiers, with copays the same as the HMO plans after the deductible is met.
Presbyterian Healthcare Services Rates
We ran a sample quote for a 30-year old, single, non-tobacco user living in the same zip code as the company headquarters.
The lowest rate is, not surprisingly, the Catastrophic plan, which isn't available after age 30. This plan is $178 per month. Bronze 3 is the next most affordable, jumping to $251 per month.
The most expensive plan offered is the Platinum plan, at $519 per month.
Since this company serves only one state, we are unable to compare the rates on a national level; they do, however, seem on par with similar plans elsewhere. In fact, for PPO plans, the rates are fairly reasonable.
Medicare rates start at the $0 premium plan (on top of the regular Medicare premium). At $163 per month, the PPO Plan 2 option is the most expensive. Overall, the Medicare rates appear reasonable for the coverage.
Presbyterian Healthcare Services Claims
Presbyterian Health Plans, like all health insurers, handle claims internally. Out-of-network coverage may require a little more time and is more likely to encounter issues than in-network.
The company's website offers little in the way of information regarding claims, though this is common for a health insurer. The main customer service line should be able to direct questions. The Presbyterian Healthcare Services Santa Fe, NM address, or Albuquerque address can be used to mail claims. The Presbyterian Healthcare Services phone number for claims is 1- 888- 923-5757
Are you looking for free insurance quotes?
Your one-stop online insurance guide. Get free quotes now!
Secured with SHA-256 Encryption
Presbyterian Healthcare Services Ratings and Consumer Reviews
The Better Business Bureau (BBB) page for this company is a general one for all of the Presbyterian Healthcare branches, including the health plan. The current rating is an A+, and there are 12 complaints on file in the past three years. Four of those were closed in the past 12 months.
We were unable to find much in terms of direct reviews of the health plans offered by Presbyterian Health. The National Committee for Quality Assurance gives Presbyterian Health Plan an overall 3.5 rating, which is moderate. In underlying categories, we see a lot of 2.5 and 3.0 ratings particularly in consumer satisfaction, although there is a 4.0 for consumer's overall rating of the health plan.
The Bottom Line
Presbyterian Health Plan offers a good selection of health plans at rates that are in line with many similar companies, in fact fairly reasonable for PPO plans. We found nothing of concern in ratings, and few reviews, leaving a good impression of their reputation. They appear to be a solid choice for health insurance in New Mexico.
If you're done learning about Presbyterian Healthcare, it's time to get some rate quotes. Enter your ZIP code to get started.
Editorial Guidelines: We are a free online resource for anyone interested in learning more about insurance. Our goal is to be an objective, third-party resource for everything insurance related. We update our site regularly, and all content is reviewed by insurance experts.