Sharp Insurance
Sharp Health Plan products include HMO plans at the Premier and Performance levels, each with a different network of providers as well as the Sharp Health Plan Medicare Advantage. Our sample Sharp Health Plan quote for a single 30-year-old male returned Sharp Health Plan costs ranging from $245/mo for the Bronze Premier Plan to $466/mo for the Performance Platinum Plan.
Free Car Insurance Comparison
Compare Quotes From Top Companies and Save
Secured with SHA-256 Encryption
UPDATED: Jun 1, 2022
It's all about you. We want to help you make the right coverage choices.
Advertiser Disclosure: We strive to help you make confident insurance decisions. Comparison shopping should be easy. We are not affiliated with any one insurance provider and cannot guarantee quotes from any single provider.
Our insurance industry partnerships don't influence our content. Our opinions are our own. To compare quotes from many different insurance companies please enter your ZIP code on this page to use the free quote tool. The more quotes you compare, the more chances to save.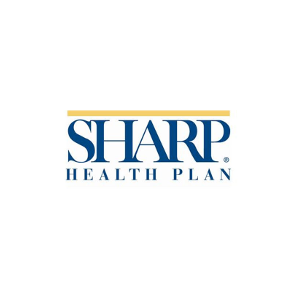 Sharp Health Plan is a commercial not-for-profit health insurance provider located in San Diego. They offer individual, group, and Medicare plans to local residents and businesses.
What is Sharp Insurance?
Sharp Health Plan is the insurance branch of Sharp HealthCare, which was founded in 1955 when Donald N. Sharp Memorial Hospital was opened in San Diego. Today, Sharp Healthcare operates seven hospital locations, three of which are specialty hospitals. They also operate two medical groups in San Diego. They continue to operate as a not-for-profit.
Sharp Health Plan offers network options both within the Sharp Healthcare group and with access to an extended network of hospitals and medical groups. All the plans are designed to provide peace of mind to residents of the San Diego area.
Not surprisingly, Sharp HealthCare's headquarters is located in the city of San Diego, CA.
Are you looking for free insurance quotes?
Your one-stop online insurance guide. Get free quotes now!
Secured with SHA-256 Encryption
What Sharp Insurance plans are available?
What type of insurance products are offered? Sharp insurance offers health insurance plans both on and off the marketplace, at multiple levels and coverage options. All insurance plan options are HMO plans, which means there is no coverage for care outside the provider's network. These insurance plan options are offered on and off the Covered California marketplace and may differ in coverage.
Premier Plans
The Premier plans are offered at the Bronze, Silver, Gold, and Platinum levels. These plans have a more limited network in return for lower customer costs.
The Bronze plan is HSA Eligible and has an individual deductible of $4,800. Services are covered at 60% after the deductible is met, which means the insured pays 40%.
The Silver plan has a $2,500 deductible and a $25 copay for primary care visits, which is not subject to the deductible.
Both the Gold and Platinum plans are $0 deductible plans, with the Gold plan at a $30 primary care copay and the Platinum a $15 copay.
Performance Plans
With a broader provider network, this plan includes a Catastrophic plan as well as all four metal levels.
The Catastrophic – or Minimum Coverage as Sharp calls it – insurance option has a $7,150 deductible. All services are subject to the deductible, except for three non-preventative visits each year. Services are covered in full once the deductible is met.
The Bronze insurance option has a $6,300 individual deductible, and again, three non-preventative visits are covered before the deductible applies. After the first three, primary care doctor visits have a $75 copay.
The Silver Plan has an individual deductible of $2,500, with a $35 copay for primary care visits.
Both the Gold and Platinum plans, like the Premier level, have no deductible. Primary care visits are $25 and $15 respectively.
Medicare Advantage
Sharp Direct Advantage plans are available at two levels, Gold and Platinum. They are both HMO plans and are available to all Medicare-eligible individuals.
The Gold plan has no premium in addition to the standard Medicare premium. There is no deductible and a $10 copay for primary care visits and $35 for specialist visits.
The Platinum plan also has no deductible and has an additional monthly premium. Primary care visits are $15, and specialist visits the same as the Gold plan at $35.
Medicare Advantage plans differ for former Sharp employees, with a no-premium Basic plan and a more expensive Premium Plan. Both plans have a $5 copay for primary care visits, while specialist visits cost $20 and $10 respectively. Neither insurance option has a deductible.
Finally, this carrier also offers a specialized Medicare Advantage plan for retirees of the City of San Diego. This particular Sharp Direct Advantage plan does have a monthly premium rate but, again, has no deductible. Both primary and specialist visits have a $10 copay.
Does the company offer competitive rates?
Sharp's online quoting system is a multistep process that could be shortened by asking multiple questions in one step – some visitors may find the process unnecessarily drawn out. The many steps are designed to narrow down the selection of benefit plans, although this makes it more difficult to readily see all the available insurance protection options from the carrier.
We used the online tool to get a quote for a 30-year-old single male in good health. The system returned several options, the cheapest of which is the Bronze Premier plan at a rate of $245 per month. The most expensive type of coverage is the Performance Platinum with a rate of $466 per month. That rate is only about $10 more per month than the Premier plan option, but with the wider network.
Since Sharp operates solely in San Diego County, it is difficult to compare these rates to nationwide companies.
Does Sharp offer financial help with your
health

insurance?

If you have individual & family plan coverage, you may qualify for new financial help, even if you've earned too much in the past.
Are you looking for free insurance quotes?
Your one-stop online insurance guide. Get free quotes now!
Secured with SHA-256 Encryption
Does Sharp offer online medical visits?
Physicians can be contacted by patients using telehealth for follow-up appointments and for certain medical conditions.
How are claims handled?
The Sharp insurance agency is an HMO, which means that claims with providers will be handled directly and internally. Without any type of coverage offered outside the plan network, policyholders would not need to deal with claims.
Are the ratings and consumer reviews positive?
The insurer has an A+ rating with the Better Business Bureau (BBB) with zero complaints from customers on file in the last three years.
The National Committee for Quality Assurance gives Sharp Health Plan an overall 4.5 rating. Most of their ratings in the underlying categories are fairly high, although they rank at 2.0 for ease of getting care as well as in several preventative care categories.
There are 32 reviews of Sharp Health Plan on Yelp, which is quite a high number for a health insurance company – Yelp is not the first place most people go to complain about insurance. Most of the reviews from customers are negative, with the odd positive review among them. Most complaints from customers center on refusal to pay for services the insured believed to be covered. In Sharp's favor, the company responds to negative Yelp reviews.
Are you looking for free insurance quotes?
Your one-stop online insurance guide. Get free quotes now!
Secured with SHA-256 Encryption
What's the bottom line?
For residents of San Diego County who have no problem with the limited network of an HMO, Sharp may be a good choice. Sharp has a relatively good reputation, and the health system gives access to various hospitals and medical groups. Those who are seeking access to a wide network of providers may wish to look elsewhere for their health coverage.
Are you looking for free insurance quotes?
Your one-stop online insurance guide. Get free quotes now!
Secured with SHA-256 Encryption
Editorial Guidelines: We are a free online resource for anyone interested in learning more about insurance. Our goal is to be an objective, third-party resource for everything insurance related. We update our site regularly, and all content is reviewed by insurance experts.