Wisconsin Mutual Insurance Company Review & Complaints: Auto, Home, Farm & Business Insurance
Wisconsin Mutual Insurance Company is available in Minnesota and Wisconsin. Wisconsin Mutual has an A+ rating with the Better Business Bureau (BBB), with only one complaint on file in the past three years. Although you won't be able to get an online Wisconsin Mutual Insurance quote, you will find everything you need to know about claims and insurance products in our Wisconsin Mutual Insurance review.
Free Car Insurance Comparison
Compare Quotes From Top Companies and Save
Secured with SHA-256 Encryption
UPDATED: Jun 1, 2022
It's all about you. We want to help you make the right coverage choices.
Advertiser Disclosure: We strive to help you make confident insurance decisions. Comparison shopping should be easy. We are not affiliated with any one insurance provider and cannot guarantee quotes from any single provider.
Our insurance industry partnerships don't influence our content. Our opinions are our own. To compare quotes from many different insurance companies please enter your ZIP code on this page to use the free quote tool. The more quotes you compare, the more chances to save.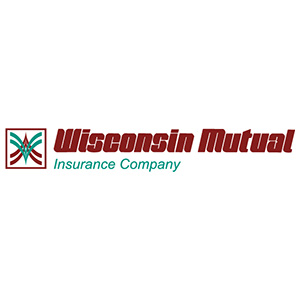 Based in Madison, Wisconsin Mutual Insurance Company has more than 100 years of experience serving their regional market. Looking to buy Wisconsin Mutual auto insurance? If you want to compare car insurance or other offerings, you can't get an online Wisconsin Mutual Insurance quote. However, you can get one through your local insurance agent.
Wisconsin Mutual writes a basic lineup of personal and business insurance coverage options along with some specialty products, and recently expanded into Minnesota.
Hoping to find affordable Wisconsin Mutual auto insurance? Compare insurance quotes today to make sure you are getting the best deal. Enter your ZIP now to start receiving quotes to compare with your current Wisconsin Mutual Insurance policy.
What types of insurance products are offered?
Wisconsin Mutual writes both personal and business insurance, including home insurance, auto insurance, farm, and business package policies.
Auto Insurance
Auto coverage is offered at several levels. Their standard program is for drivers of average or above-average risk, while the premier program is for those considered to be an above-average risk and requires a clean driving record.
There is also an Educator program for teachers, professors, and school administrators holding a valid teaching certificate. The last program option is the Farm program which is tailored to the needs of farmers and their families.
The company's auto policies include all of the basics — liability, collision, and comprehensive coverage — as well as several add-ons such as rental reimbursement, roadside assistance, custom sound equipment coverage, trailers, and loan/lease gap coverage.
Common auto insurance discounts offered by the company include multi-policy, good student, and safe driver. Some discounts are offered only in Minnesota.
Check out this table of the auto discounts offered by Wisconsin Mutual.
Wisconsin Mutual Insurance Discounts and Availability
| Discount | Available to all Insureds | Available in Minnesota Only |
| --- | --- | --- |
| Multi-car | x | |
| Auto/Home | x | |
| Youthful Safe Driver | x | |
| Good Student | x | |
| Student away at school | x | |
| Antique/exhibition car | x | |
| Paid in full 12-month term | x | |
| Accident Prevention Course | | x |
| PIP out of work loss benefits 10-15% | | x |
| Antitheft protection device credit | | x |
| | #blank# | #blank# |
Wisconsin Mutual also allows you to bundle these discounts so you can really rack up the savings.
Home Insurance
This insurance provider offers a variety of home insurance policies including standard homeowners, seasonal, and country home policies.
The Standard program is available to traditional single-family homes, condos, and mobile homes that are average to above average and do not qualify for higher-level insurance programs.
Premier is the program for 1980 or newer homes that have a higher value and meet specific update standards.
Finally, Premier Plus is the highest-level program, again aimed at newer and higher value homes and with more stringent requirements.
Country Home policies are for hobby farms or country ranch-type homes that are more rural in setting and include some incidental farming or ranching operations. This plan includes farm liability and equipment coverage.
Seasonal home insurance is available for vacation homes that are not occupied during certain parts of the year. The program covers three-season homes and requires a primary residence insured with the company.
Finally, dwelling policies are available for 1-4-unit non-owner-occupied residences. This product is aimed at the needs of landlords.
Farm Insurance
A farm owner package policy that covers the home and personal property, as well as farming operations and equipment, is offered. This policy differs from a country home policy in that it is intended for true farming operations.
Several types of small to medium operations can be covered by this program, including dairy, beef, hogs, horse, and grain.
Business Insurance
Both Businessowners package policies and Artisan policies are offered, including basic coverage, needs such as liability, and business property coverage. The site offers little information on these policies.
Umbrella Insurance
Wisconsin Mutual writes umbrella insurance policies for all three of its lines of business. Personal, commercial, and farm umbrella plans can be purchased to provide extended liability protection above and beyond the underlying policies.
Are you looking for free insurance quotes?
Your one-stop online insurance guide. Get free quotes now!
Secured with SHA-256 Encryption
Are the auto insurance rates competitive?
Online quoting for this type of coverage is not offered, which is not uncommon for this type of insurance company. Quotes can be obtained through a local agent; the website offers an agent locator by zip code search.
In general, companies like Wisconsin Mutual do not have the least expensive rates, and usually, make up for the insurance costs with a greater focus on customer service.
We would not expect them to compete with the big-name companies on rates, particularly direct-buy companies like Geico, but rates are only a part of the total value offered by a policy.
How are claims processed?
Claims can be reported in one of three ways. There is an online claim reporting form, a toll-free main phone number, and the option for the user to report the claim through their agent. After-hours emergency claims have a separate phone number that is available after business hours.
The Wisconsin Mutual Insurance Company's phone number is 800-831-5959.
Wisconsin Mutual Insurance customer service, policyholder access, and agent login are all available on the company website.
The company has a direct repair program using preferred repair shops that work directly with the insurance company on claims. The insured can use any shop of their choosing, but they must provide two different quotes if not using a direct repair shop.
There are also preferred vendors listed for rental cars as well as for towing services. The auto glass repair program also uses a list of vendors that work directly with the insurance company to handle quick glass replacement or repair.
Are the reviews and ratings positive?
Wisconsin Mutual has an A+ rating with the Better Business Bureau (BBB), with only one complaint on file in the past three years. There have not been any complaints closed in the past 12 months.
There is one review on the page, written by someone involved in an accident with a Wisconsin Mutual customer and citing a poor claims experience.
Google reviews rate Wisconsin Mutual with 2.9 stars, out of 22 reviews. The company did not respond to most of the reviews, positive or negative.
Are you looking for free insurance quotes?
Your one-stop online insurance guide. Get free quotes now!
Secured with SHA-256 Encryption
What is the history of Wisconsin Mutual?
Originally named Wisconsin Tornado Mutual Insurance Company, Wisconsin Mutual was founded in 1903 in the city of Milton, WI. The company relocated to Madison in 1946 and change its name to the current version at the same time.
The company has grown to insure more than 100,000 homes and 50,000 cars in the state of Wisconsin. They also offer farm, business, and umbrella insurance.
Products are sold by a network of more than 1,000 agents across the state. In 2017, Wisconsin Mutual made its first move beyond the borders of its home state, expanding to offer coverage in neighboring Minnesota.
What's the bottom line?
Wisconsin Mutual may be a good pick if you prefer a smaller, local insurance company and also like to work with an agent to handle your insurance needs.
They appear to have solid auto and home programs, but without rate information, it is difficult to determine the value offered. There are no red flags in terms of reputation, and in fact, they appear to have a positive reputation overall.
Shop around to get the best deals on your insurance, whether it's for your automobile or home. Enter your ZIP now to have quotes sent to you that you can compare with your Wisconsin Mutual auto insurance quotes.
Are you looking for free insurance quotes?
Your one-stop online insurance guide. Get free quotes now!
Secured with SHA-256 Encryption
Editorial Guidelines: We are a free online resource for anyone interested in learning more about insurance. Our goal is to be an objective, third-party resource for everything insurance related. We update our site regularly, and all content is reviewed by insurance experts.