Best Auto Insurance for Teens
The best auto insurance companies for teens are Geico, Progressive, and Esurance. On average, auto insurance for teens has higher rates, but the main thing when shopping for the best auto insurance for teens is to choose liability limits that will not leave you with a big financial risk.
Are you looking for free insurance quotes?
Secured with SHA-256 Encryption
UPDATED: Jul 29, 2020
It's all about you. We want to help you make the right coverage choices.
Advertiser Disclosure: We strive to help you make confident insurance decisions. Comparison shopping should be easy. We are not affiliated with any one insurance provider and cannot guarantee quotes from any single provider.
Our insurance industry partnerships don't influence our content. Our opinions are our own. To compare quotes from many different insurance companies please enter your ZIP code on this page to use the free quote tool. The more quotes you compare, the more chances to save.
Editorial Guidelines: We are a free online resource for anyone interested in learning more about insurance. Our goal is to be an objective, third-party resource for everything insurance related. We update our site regularly, and all content is reviewed by insurance experts.
For a teenager, getting a driver's license is a big milestone. For a parent, it brings new worries, including what the insurance bill is going to look like.
Due to the fact that teen drivers are among the most expensive groups to insure, a teen getting a license is guaranteed to leave parents staring at a big bill. Finding the best auto insurance for teens means looking for a company that offers good coverage at a good price; this means shopping around checking for teen-specific discounts, and also making sure you as a parent or guardian are taking advantage of all the available discounts.
The Basics of Auto Insurance for Teens
As far as insurance laws go, teen drivers are treated like any other driver. They are required to carry at the very least the legal minimum coverage for the state in which they live. That is usually a basic level of liability coverage, but in some states includes uninsured/underinsured motorist coverage, personal injury protection coverage, or other requirements.
As soon as a teen driver becomes legally licensed – this does not include a learner's permit, but it does include all stages of the graduated system beyond that – they have to be listed on a car insurance policy. For most teens, that means being added to the policy of a parent or guardian.
Adding a teen to an existing policy makes the most financial sense in most cases, because it means they will take advantage of all of the discounts the parent or guardian has already earned. However, that does not mean the entire family shouldn't take the time to shop around for their insurance. Some companies can offer a much better deal for families with teens than others.
If your teen is driving a car that is financed, you will likely be required by the lender to carry comprehensive coverage and collision coverage. Some lenders also limit how high the deductible can be.
Are you looking for free insurance quotes?
Your one-stop online insurance guide. Get free quotes now!
Secured with SHA-256 Encryption
Your one-stop online insurance guide. Get free quotes now!
Secured with SHA-256 Encryption
Teen-Specific Auto Insurance
While there is not a coverage that is specific to teen drivers, there are some discounts that are directed at teens.
The biggest one, offered by most insurance companies, is often the Good Student discount. This discount is offered to drivers who maintain a certain grade point average at school. It is a good incentive for teens to keep their grades up and can save a lot of money.
Another big one is the discount for having taken a driver safety course. The discounts that are offered vary by the insurance company; some may even have their own program that teens can complete to receive a lower rate. Others simply request proof of having passed an approved course. That makes driver education a good plan on all fronts.
Our Process
Choosing the best auto insurance for teens is about more than just rates. While we looked for insurance companies that offer good rates to teens, we also wanted to make sure that the coverage offered for that rate was adequate.
Because teens are so expensive to insure, some companies will offer bare-bones coverage to keep the rate down. While it is tempting, going with the lowest available coverage can cost you more in the end. Because teen drivers are disproportionately involved in serious accidents, it's important to carry a good level of liability insurance on any teen policy. The legal minimum is not equal to the cost of a serious accident.
Therefore, our picks will offer more than the legal limit for a reasonable price. That price had to be good both with and without a parent on the policy.
We also looked for companies that offer good discounts to responsible teens – good student, driver education, and more were on the list of discounts we were looking for.
We also included only insurance companies that offer coverage to the general public and those that are available nationwide. In every state, there may be an insurance company that can offer a better deal, but our goal was to provide information that is usable across the country.
Finally, because you want a reputable insurance company on your side, especially with a new driver in the house, we only chose companies with a good reputation for customer service and in particular for claims satisfaction.
Our Top Recommendations
These three topped our list for the best deal on teen car insurance, while all offering a solid reputation.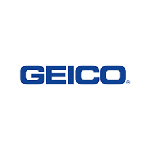 We are not surprised to see Geico land in the top three for teen car insurance. They offer consistently low rates, and as the second largest auto insurance company in the nation, they have a solid reputation. Geico partners with Liberty Mutual to offer auto/home discounts, so bundling is an option for families.
Geico offers both good student and driver education discounts to new drivers, and also has discounts for membership in a list of student organizations. Teens will find them to fit into the modern lifestyle, with an easy-to-use mobile app full of features, and electronic insurance ID cards so they'll never be without.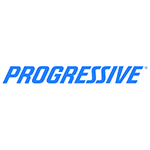 Progressive gave us one of the best sample rates for a teen driver, even without being added to a parent's policy – with added discounts from a joint policy they perform even better. Progressive is not far behind GECIO in popularity either – in 2017 the pushed Allstate out of the third-place spot in the U.S.
They also offer good student and driver education discounts, as well as discounts for students away from home at school. Progressive offers bundled auto and home as well, through third-party affiliation with other insurers. And like Geico, they are a mobile-friendly company, which teens will appreciate.
Not surprisingly, our third pick is again an online-friendly company offering direct buy policies. Like our other two picks, Esurance came up with good rates even without the addition of a parent to the policy and has even better rates when you add multi-policy discounts. Like the others, Esurance also offers a good lineup of discounts. The company who is also part of Allstate, is one of the top names in auto insurance nationwide.
Discounts for teens include good student and driver education, and there is an incredible array of discounts that can drop rates further, for both the parents and for the teen driver. Again, the mobile-friendly approach will appeal to the next generation of drivers.
Your one-stop online insurance guide. Get free quotes now!
Secured with SHA-256 Encryption
Choosing Car Insurance for Teen Drivers
Earlier in this guide, we briefly touched on the importance of good coverage for teen drivers, and it is worth mentioning again.
Bare bones, legal minimum policies are the cheapest, but not always the best. They will save you money in the short term, but in the event of an accident you could face financial disaster.
That is not to say that a liability-only policy isn't a good choice, it may well be. That depends on the value of the vehicle your teen is driving. A newer car may need full coverage, but that cost can be mitigated with higher deductibles. A lower value vehicle, however, may be fine without full coverage, as long as you are prepared to pay for repairs or replacement out of pocket.
The main thing when shopping for car insurance for a teen driver is to choose liability limits that will not leave you with a big financial risk. Most state minimums are not up to the task of covering what you could owe in an accident involving a lot of damage or serious injuries. Kick those limits up as high as you can afford for a teen driver because, the risk of such an accident is unfortunately on the higher side.
If you have a choice, have your teen drive the lowest cost car in your household. That means preferably an older car with a good safety rating. Teens may want that cool sports car or SUV, but car insurance is going to cost a lot less on a base model sedan with plenty of safety features.
It is always a good idea to start with your current insurance company. Especially if you have been with them for a while and already have multiple policies with that company, you may qualify for the best discounts. Compare their rates to switching not only your auto but all of your insurance elsewhere – that will get you the best possible rates each company has to offer.
The Bottom Line
There is no question that a teen driver is going to be costly to insure. Adding them to your policy as a parent or guardian is far and away the most cost-effective option, but that does not mean staying with your current insurance company. Now is the time to shop around for a company that provides the best rate for you and your teen.
Good choices make good insurance rates, so stress to your teen the importance of keeping up good grades and driving safely. The longer a driver of any age goes without a ticket, accident, or claim, the better the rates will get.
Are you looking for free insurance quotes?
Your one-stop online insurance guide. Get free quotes now!
Secured with SHA-256 Encryption