Best Washington Home Insurance Companies
The best home insurance companies in Washington State are State Farm, Country Financial, and Amica Mutual. There are no state laws that require you to carry a Washington home insurance policy, but most mortgage lenders require a policy. The average cost of Washington homeowners insurance is $854/year or $71/month. Compare rates to find best home insurance in Washington State.
Free Car Insurance Comparison
Compare Quotes From Top Companies and Save
Secured with SHA-256 Encryption
UPDATED: Jun 1, 2022
It's all about you. We want to help you make the right coverage choices.
Advertiser Disclosure: We strive to help you make confident insurance decisions. Comparison shopping should be easy. We are not affiliated with any one insurance provider and cannot guarantee quotes from any single provider.
Our insurance industry partnerships don't influence our content. Our opinions are our own. To compare quotes from many different insurance companies please enter your ZIP code on this page to use the free quote tool. The more quotes you compare, the more chances to save.
Washington state home insurance rates are well below the national average – about 47%, in fact – thanks to relatively mild weather and a low risk of major storm damage. That said, how much you pay for your home insurance varies quite a bit depending on where you live; Seattle's rates will not be the same as those in Spokane. Shopping around for the best home insurance in Washington state will help you find the right coverage at the right price.
The average rate for home insurance in Washington state is $854, or $71/month. That's below the national average of $1,211.
Find the best Washington home insurance rates right here. Just enter your ZIP code below to compare Washington home insurance quotes from multiple companies.
The Basics of Washington Home Insurance
There are no state laws that require you to carry a home insurance policy in Washington, unlike car insurance. That does not mean you don't need it, however; mortgage companies require a policy to be in place as part of the loan agreement. Failure to keep a home insurance policy in place will result in the lender force-placing a policy. This means they take out a policy that protects only their interests, and they will charge the cost of it to the homeowner.
Force-placed insurance is expensive and it does not provide any coverage for the homeowner, so it's always in your best interest to take out a policy of your own. Even if you are one of the lucky ones living mortgage-free, a home insurance policy provides a lot of protection you need for your biggest investment.
A basic home insurance policy is made up of a few parts. The dwelling coverage protects the home itself and is calculated based on the replacement cost of the home. That is the amount that would be required to build the home from the ground up and does not have any bearing on the market value of the home. Some policies include extended replacement cost to guard against increasing costs of building materials over time either as a standard coverage or as an option.
The other standard coverages included in a home policy are personal property, liability, and loss of use. Beyond these basics, there are many possible add-ons and endorsements that can be selected to customize your insurance policy to your particular needs. These include riders for high-value items, water and sewer backup, equipment breakdown, identity theft coverage, home office coverage, and more.
Are you looking for free insurance quotes?
Your one-stop online insurance guide. Get free quotes now!
Secured with SHA-256 Encryption
Specifics of Home Insurance in Washington
Washington home insurance policies follow the same standards as those found across the country. There are two things that are not part of a standard policy, however, that Washington homeowners may want to consider.
Parts of Washington are in flood zones, particularly coastal areas, and may require flood insurance. This coverage is not part of a standard policy and must be purchased separately.
Another extra policy Washington homeowners will want to consider is earthquake insurance. While earth movement is not as common in the Pacific Northwest as it is to the south in California, it does happen and there is an ever-present risk of an earthquake.
These two policies together can combine to provide coverage for another risk that may be on the minds of some Washington residents – volcanic eruption. While true volcano coverage is very unusual, many of the various risks of a volcanic eruption can be covered by a homeowner's insurance policy combined with flood and earth movement coverage.
Our Process For Finding the Best Home Insurance in Washington State
Our approach to choosing the best home insurance in Washington is to select the companies that offer the best value to customers. Good value means paying a competitive price for a comprehensive policy and getting it all from a company with a great reputation.
Price is often the top concern for homeowners, and while insurance is more affordable here than in other states, it can still be a big expense, and no one wants to over-pay. The least expensive insurance, however, is not always the best choice since low rates may come with cuts in coverage that leave you underinsured. We looked for companies with low rates on excellent coverage – meaning they provide a solid standard policy with lots of extras included as well as affordable add-on options.
Many homeowners do not discover they've chosen the wrong insurance company until they file a claim. Claims satisfaction is the most important aspect of an insurance company's reputation, and we looked at that along with overall company ratings to select our top picks. All of the companies on our list have a good reputation along with great insurance programs at reasonable prices.
We listed only companies that write insurance for the majority of Washington homeowners. While companies like USAA do offer a great value, they write policies only for eligible military members and their families. As a result – while we do recommend them to those that qualify – they did not make our list.
Our Top Picks for Washington State Homeowners Insurance
These three companies all provide Washington homeowners with great value.

State Farm
State Farm is the biggest home insurance company in the United States, and they are also a good pick for Washington. They offer an excellent home insurance policy with plenty of options and endorsements as well as good base coverage, and with their auto insurance/home insurance discount rates can be lowered quite a bit, making them a good pick if you want to bundle.
They also maintain a solid reputation for taking care of their customers, ranking near the top in J.D. Power's annual survey. State Farm's continued dominance in the market, while other big names have slipped, is evidence that they are doing something right.

Country Financial
County Financial ranks well in overall satisfaction as well as being one of only a handful of companies to earn a four or higher (out of five) in J.D. Power's claims satisfaction survey. They offer several levels of package policy to allow homeowners to choose the level of coverage that is right for their needs and budget.
Although they do not always have the best rates, they are competitive and offer a good list of discounts to bring those rates down. They are another great pick for bundling your coverage.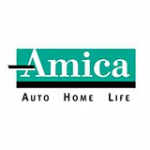 Amica Mutual
Amica Mutual is the top-rated home insurance company in the country on both of J.D. Power's annual surveys, a spot they have held onto for some time. That is as rock-solid a reputation as you will find for your home insurance. It is a good choice for a Washing mutual insurance company, meaning owned by the policyholders.
They also have excellent home policies with plenty of coverage included standard. And they offer one of the biggest auto/home discounts we have seen anywhere, which is a great way to save on insurance overall.
Are you looking for free insurance quotes?
Your one-stop online insurance guide. Get free quotes now!
Secured with SHA-256 Encryption
Shopping for Home Insurance in Washington
Before you start your search for home insurance, it is important to know what kind of coverage you really need. Dwelling coverage is the most important part of the policy, and yet it is calculated differently by each company. Before you quote, do a little research and calculating of your own so you know where you want that coverage to be. Look only at quotes that meet or exceed your calculated needs.
You should also decide what deductible makes you comfortable; higher deductibles mean lower rates, and some companies will quote a high deductible to make the rate look better. With all your quotes at the same deductible, your comparisons will be more accurate. Round out your requirements with any add-ons or endorsements you want on your policy.
Here's a look at the J.D. Power ratings for the top ten insurance companies nationwide, to help you in your search.
J.D. Power Top 10 Home Insurance Company Rankings (2018–2019)
Companies
Overall Customer Satisfaction Index Ranking
(based on 1,000 point scale)
Power Circle Rating
for Consumers
USAA
2019 – 878
2018 – 891
2019 – 5/5
2018 – 5/5
State Farm
2019 – 831
2018 – 825
2019 – 4/5
2018 – 3/5
Erie Insurance
2019 – 828
2018 – 828
2019 – 5/5
2018 – 3/5
Allstate
2019 – 814
2018 – 822
2019 – 3/5
2018 – 3/5
Farmers
2019 – 808
2018 – 819
2019 – 3/5
2018 – 3/5
American Family
2019 – 808
2018 – 813
2019 – 3/5
2018 – 3/5
Nationwide
2019 – 796
2018 – 809
2019 – 2/5
2018 – 3/5
Travelers
2019 – 796
2018 – 788
2019 – 2/5
2018 – 2/5
Liberty Mutual
2019 – 792
2018 – 797
2019 – 2/5
2018 – 3/5
Chubb Ltd
2019 – 775
2018 – 800
2019 – 2/5
2018 – 4/5
#blank#
#blank#
While our top picks for coverage in Washington are all pretty big names, it is always worth a look at some of the smaller insurance companies in the state. An independent agent can help you quote some of these to compare; make sure to choose one with a great reputation for putting customer needs first.
Washington Home Insurance: The Bottom Line
Regardless of where you live in Washington, there are great options for home insurance from very reputable companies. Make sure to choose the policy that is right for you, and always bear in mind that a good price is only a good deal if it provides the coverage you really need.
Get the best price on Washington homeowners insurance by comparing the top companies. Get free quotes for Washington home insurance by entering your ZIP code now.
References:
Are you looking for free insurance quotes?
Your one-stop online insurance guide. Get free quotes now!
Secured with SHA-256 Encryption
Editorial Guidelines: We are a free online resource for anyone interested in learning more about insurance. Our goal is to be an objective, third-party resource for everything insurance related. We update our site regularly, and all content is reviewed by insurance experts.