The Best Massachusetts Homeowners Insurance
To find the best Massachusetts homeowners insurance, we compared Massachusetts homeowners insurance rates with the national average and picked our top three best Massachusetts homeowners insurance companies.
Free Car Insurance Comparison
Compare Quotes From Top Companies and Save
Secured with SHA-256 Encryption
UPDATED: Jun 1, 2022
It's all about you. We want to help you make the right coverage choices.
Advertiser Disclosure: We strive to help you make confident insurance decisions. Comparison shopping should be easy. We are not affiliated with any one insurance provider and cannot guarantee quotes from any single provider.
Our insurance industry partnerships don't influence our content. Our opinions are our own. To compare quotes from many different insurance companies please enter your ZIP code on this page to use the free quote tool. The more quotes you compare, the more chances to save.

Massachusetts homeowners pay rates that hover right around the national average, falling under by about 3%. That varies quite a bit by location, however, with areas at a high risk for hurricanes and heavy winter snow presenting a challenge for home insurance. That means that the big names often seen in other states do not reign supreme in Massachusetts, but it does not mean you are unable to get great coverage at a reasonable price.
The Basics of Massachusetts Home Insurance
Massachusetts law does not require homeowner's insurance, but the contract for a mortgage on the property does. That means that unless you own your home outright, a home insurance policy is required – and even if you are mortgage-free, it is still a must to protect your biggest investment.
Mortgage companies require home insurance in order to protect their interest in the property. When a homeowner fails to provide a policy, they can purchase one and charge the homeowner for it as part of the mortgage payment. This type of policy provides no coverage to the homeowner, so it is best to avoid this situation and get a proper, comprehensive policy.
A basic home insurance policy is the same in all states. It provides protection for the dwelling and other structures, your personal property, and liability. A standard home policy also includes loss of use coverage to pay for alternate living arrangements during repairs on a covered loss that has rendered the home unlivable.
In addition to the basics, there are a lot of add-ons and endorsements that can be used to customize coverage to meet your specific needs. These include things like identity theft, water & sewer backup, and equipment breakdown. Depending on the policy, extended replacement cost on the dwelling and replacement cost coverage for personal property may be standard inclusions or add-on options.

Are you looking for free insurance quotes?
Your one-stop online insurance guide. Get free quotes now!
Secured with SHA-256 Encryption
Are you looking for free insurance quotes?
Your one-stop online insurance guide. Get free quotes now!
Secured with SHA-256 Encryption
Specifics of Home Insurance in Massachusetts
Many Massachusetts homes are at risk for hurricane damage due to the proximity of the coast, and winter storms can also present a particular problem. Flood insurance may be a requirement for homes in certain areas and is a good idea for most homes even if they are not in a high-risk area.
Flood coverage is not a part of a standard home insurance policy, and is purchased separately.
Massachusetts is also known for a lot of historic homes. These can be more difficult to value in terms of replacement cost and may need specialty insurance. Because of their age and difficult-to-locate building materials, some insurance companies will not be able to write a policy. High-value historic homes will need to look to companies providing specialty programs designed to protect them.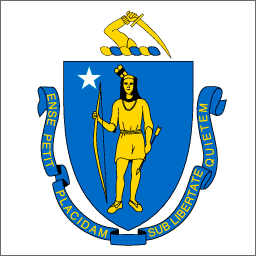 Our Process
As always, our priority for recommending an insurance company is to make sure they offer their customers real value. That is comprised of three major factors – price, policy, and reputation.
Each of the companies on our list offers a comprehensive home insurance policy, with plenty of standard inclusions and lots of options for endorsements as well. We chose companies that provide replacement cost coverage as an option for personal property, as well as extended replacement cost on the home itself.
These policies are also backed by a good reputation – we looked for companies that rate well in consumer surveys as well as having a low complaint volume. The importance of a company's reputation is a factor that cannot be overstated; the reason you pay for insurance is to make sure the company will be there for you when you have a claim. Therefore, claims handling is the most important aspect of any insurance company's reputation.
Of course, we acknowledge that price is a big part of the equation and, for most people, the top factor in choosing an insurance company. We looked for companies that provide competitive rates in Massachusetts, while also noting that the lowest price is not always the best value. Or top picks have to offer good rates along with the other two factors.
All of the companies we chose write home insurance for the majority of homes in the state. That means we left off companies that have specific requirements for coverage, whether than be eligibility requirements for the home or for the homeowner. CHUBB is a major insurer in Massachusetts but insures mainly high-value homes. As a result, we left them off the list in order to select a company with a broader market.
Our Top Picks
These three companies all meet our requirements for good value in home insurance.

MAPFRE
Formerly known as Commerce Insurance, a Massachusetts-based company, the company's purchase by international company MAPFRE has pushed it beyond the state borders. It remains, however, a good choice for home insurance. The standard policy covers most homes and includes plenty of extras like extended replacement cost. They also have specialty policies for historic and high-value homes.
MAPFRE ranked will on the 2018 J.D. Power home insurance survey, ranking in the top ten nationwide. They specifically ranked well in the price category on that survey, which also makes them a good value.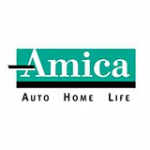 Amica Mutual
When it comes to reputation, Amica cannot be beaten. They have repeatedly won the top spot in J.D. Power's overall home insurance surveys as well as their claims satisfaction surveys. They also offer competitive rates for Massachusetts homeowners and have one of the biggest auto insurance/home insurance discounts in the business. That makes them a great choice for bundling your coverage.
Amica's home policy includes lots of extras, including extended replacement cost for the home and personal property replacement cost. They are also one of the few direct-buy companies operating in the state, meaning you will not have to work with an agent to get coverage.

Liberty Mutual
Based in Boston, Liberty Mutual is the biggest name on our list, and knows the Massachusetts home insurance market well. They offer a comprehensive policy that includes their inflation protection on the replacement cost coverage for your home.
Liberty Mutual also has competitive rates in the state, with a lot of available discounts. They also maintain a good reputation for customer service and claims handling to round things out.
Are you looking for free insurance quotes?
Your one-stop online insurance guide. Get free quotes now!
Secured with SHA-256 Encryption
Shopping for Home Insurance in Massachusetts
Since a lot of the big companies do not have a huge presence here, Massachusetts homeowners should be prepared to get quotes from agents rather than online. That means the reputation of the agent is as important as that of the insurance companies they are quoting for you. Find someone you trust, and request quotes from as many reputable companies as possible.
The dwelling coverage is the most important part of a home insurance, and each company will calculate that number a little differently. It is best to go into shopping knowing what you want for dwelling coverage based on the mortgage company's requirements and your own calculations – there are plenty of online calculators you can use to get an idea. Make sure every policy you quote includes at least that amount in coverage – and look for extended replacement cost to cover increases in building material costs.
If you live in a historic home, you will need to look at specialty policies that are designed to cover your house properly given its age and construction. Fortunately, several companies offer this type of coverage in the state since it is fairly common.
The Bottom Line
While the Massachusetts home insurance market can be more challenging than other states, there are still a lot of big, reputable companies to choose from. With a little effort, you can get a great value on your home insurance from a company that knows the needs of Massachusetts homeowners.

Are you looking for free insurance quotes?
Your one-stop online insurance guide. Get free quotes now!
Secured with SHA-256 Encryption
Editorial Guidelines: We are a free online resource for anyone interested in learning more about insurance. Our goal is to be an objective, third-party resource for everything insurance related. We update our site regularly, and all content is reviewed by insurance experts.